Zach Sieler has always had a passion for hunting. It just so happens that he's currently known for his passion of hunting opposing quarterbacks on football fields for the Miami Dolphins than he is wild hogs across fields in Central Florida.
As far back as Sieler could remember, spending time outdoors has always been a pivotal part of his life. The relaxation and fresh air of hunting and fishing have always been Sieler's preferred method of relaxation.
"Growing up, the outdoors was always my passion outside of football." Sieler says. "Football has always kind of overlapped with my love of the outdoors."
For Sieler, the time spent outdoors doing what he enjoyed most has always perfectly balanced out the grind asked of him both between the lines and in the training room that was required to pursue his dream of playing in the NFL. Ironically, both passions teaching him along the way that staying hungry, and most importantly, patient, is the surest way to find success.
"I learned growing up that with both hunting and football, nothing comes quick." Sieler said. "Both require patience. Learning plays, building muscle, just like with hunting, it takes time. "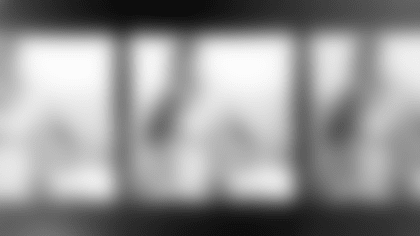 Born and raised in Pinckney, Michigan – a city that spans all of 1.6 miles with a population hovering around 2,500 – Sieler grew up with no shortage of outdoor activities at his disposal. Deer hunting and riding four-wheelers around his families 30-acre ranch with his two younger brothers filled his life as much as football practices did. From the moment his father bought him a hunting bow from Walmart as a young boy, hunting always remained a core part of his upbringing.
The older Sieler grew, the more he found that the ying and yang of the activities he enjoyed most proved to complement each other in a very vital way.
"Being outside, hunting, being in the wilderness. It's always been a mental break for me. It's an escape to get some peace and quiet. It just makes me happy," Sieler said.
Not long after The Baltimore Ravens selected him in the seventh-round of the 2018 NFL Draft out of Ferris State – a school that had never had a player drafted to the NFL prior -- Sieler made the move from his familiar Michigan surroundings to a new home near the Ravens facility. The sudden change in scenery meant saying goodbye to some usual comforts. A necessary evil in realizing the NFL dream.
The city life meant less opportunities to hop on a four-wheeler with a fishing pole or hunting bow on his back, but more time to prove himself in the NFL. As is the case with many rookies, adjusting to the league, both on and off the field, would prove to be the biggest challenge.
The changes that came on the field would prove much more palpable than those off it, as Sieler quickly realized the switch from living near vast stretches of unexplored land to leasing an apartment in the city wasn't the easiest transition to make.
"My first year in Baltimore I rented an apartment. It was insanely expensive. I finally decided to break the lease, and I think it cost me $4,000 or $5,000." Sieler said.
"It just ate at me. I kept saying there must be a better way. There just has to be a better way."
After some soul searching and discussion with his family, Sieler says he remembered memories of family trips he had taken in RV's as a kid. From there, it only made sense to make the jump to living in an RV full-time, allowing him to reconnect with the outdoors much more often. The idea being to put himself in the same headspace that helped him go from a small school college walk-on to an emerging young player in the NFL.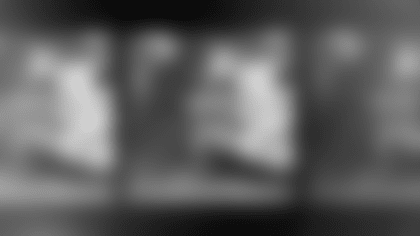 As one might expect, the story of a professional athlete living in an RV quickly garnered national attention. But for Sieler, the move to mobile accommodations wasn't about attention. The freedom – especially in the offseason – just made sense.
"For me, it was nice to have something that was physically my own." Sieler said. "It's not a high-rise apartment. The simplicity of it and being able to get away and be by myself, it made sense."
While making the move to living in an RV on campgrounds and closer to nature made Sieler feel more at home, the biggest step in his attempt at staying connected with the outdoors during his NFL career came after a chance encounter he had on a guided hunt. There, Sieler created a joint venture that today is Clay Gully Outfitters, a sprawling 5,000-acre ranch in Lorida, Florida, located 30-minutes from Lake Okeechobee.
Everything from lodging to a private chef are located on the Clay Gully ranch grounds. Guided tours are available, and customer specific hunts are catered to. While hogs and alligator hunting many times garner the most attention, they also offer duck, wild turkey, and even iguanas hunting packages.
For Sieler, the opportunity to provide positive hunting experiences for customers at Clay Gully was important, but the having a place to call his own in the offseason where the weather is nice year-round was priceless.
"For me, Clay Gully and the outdoors is a nice mental break and escape. Obviously, most teams are in big cities, so it's nice to get away from the stress and the fast pace of it all." Sieler said.
"Being outdoors and just slowing down and enjoying myself makes going back to the city exciting. If I'm there all the time I feel stuck. Almost like cabin fever. Clay Gully is a breath of fresh air from it all."
Even though he grew up in Michigan, Sieler was no stranger to what the hunting scene in Florida had to offer prior to signing with the Dolphins. As a child, Sieler grew up visiting aunts and uncles who lived in the Orlando area, and his grandparents owned a condo in Sebring, not far from where Clay Gully is located.
It wasn't until Sieler was released by the Ravens in 2019 that his ties to Florida grew, unexpectedly, even greater. After he got the call that he was being let go, Sieler called his agent to figure out what his next move might be. His agent told him to stand-by because another team had already claimed him.
Knowing a team wanted him was great news. The only problem? His agent needed some time to find out who that team exactly was. He knew Sieler was going somewhere, he just didn't yet know where that somewhere was.
With his future up in the air, the wait was excruciating. Sieler, anxious, made a call to his fiancé, Hannah, and together they waited to find out which city they would call home next.
"It must have been 20 minutes, but it felt like two-hours." Sieler said of waiting to hear back from his agent. "When he called back and said it was Miami, that was a relief."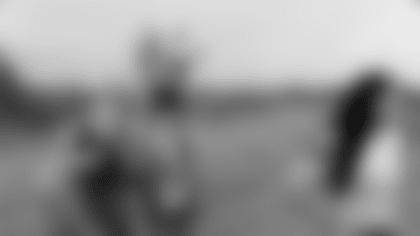 Finding out that he'd be playing just two hours from the Clay Gully ranch was great, but what made it especially timely was the fact that Hannah just happened to be working at Clay Gully at the time. That meant not only could Zach travel to see her on an off-day, but that Hannah could attend his home games without even needing to hop on a flight.
"When Zach got picked up by Miami, it was like a God thing." Hannah Sieler said. "Wow, like, we're only two-and-a-half hours away now."
Unlike Zach, Hannah, who played basketball at Alabama and was introduced to Zach through a friend that was married to one of his teammates with the Ravens, didn't grow up hunting. Since meeting Zach, though, she's grown to love the outdoors, especially hunting wild turkeys. She also specializes in traveling with customers and documenting their experiences at the ranch through photos and videos she takes.
Hannah says co-owning a company has been a wild ride for her and Zach, but one that has been crucial in keeping their hectic lives balanced.
"It's been a whirlwind." Hannah said. "It's been crazy, but it's really cool to see him have something to do other than playing football. He loves football, but the outdoors, he grew up doing it. It's rewarding to see all his work pay off."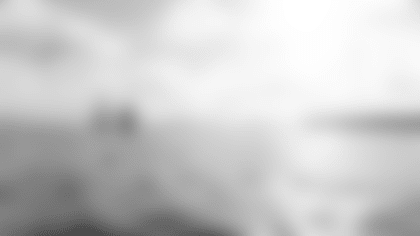 Fresh off signing an extension with Miami this past offseason, Zach has real roots in South Florida. During the offseason he spends as much time as he can at Clay Gully, welcoming groups, and even leading a guided hunt from time to time.
Hannah, Sieler's father, and their business partners run the day-to-day operations at Clay Gully during the season. In-season, Sieler escapes to Clay Gully for a breath of fresh air every chance he gets. Once the season ends, he visits more regularly, meeting teammates or groups that have planned trips when they know he's able to join.
As with most NFL players, the offseason isn't just about letting their body heal, it's about healing the mind from the intensity it takes to get through an NFL season.
"The NFL is obviously pretty crazy. There is a lot going on all year and I love every second of it." Sieler said. "But it's nice to appreciate the outdoors and just come out here, take a breath of fresh air, and get back to my roots of how I grew up."
With rise of Clay Gully Outfitters and his NFL career coinciding, it's no wonder Sieler continues to stay humble and hungry. His hard work and patience have paid off.
For now, Sieler continues to juggle his passions. Both balancing each other out perfectly.
One can be sure that if Sieler isn't on a football field, he's where he wants to be. Enjoying everything the great outdoors has to offer.