The Dolphins' free agent class of 2020 began coming into focus Thursday, and the first three players officially joining the team are defensive back Byron Jones and offensive linemen Ted Karras and Ereck Flowers.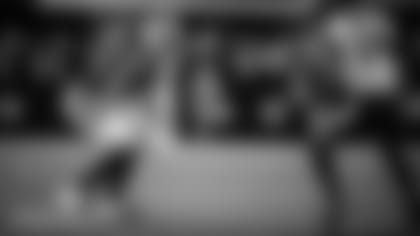 Jones comes over after spending his first five NFL seasons with the Dallas Cowboys, who made him a first-round pick in the 2015 draft.
Jones started 73 of the 79 games he played for the Cowboys, lining up at both safety and cornerback. Jones was a second-team All-Pro and Pro Bowl selection in 2018 when he played all 1,019 defensive snaps for the Cowboys.
After coming out of Connecticut, Jones set a world record in the broad jump at the 2015 scouting combine when he jumped 12 feet, 3 inches. He ended up being the 27th overall and fourth cornerback selected in the 2015 NFL draft.
Jones has two career interceptions, including a pick-six against the Washington Redskins in 2017.
Karras joins the Dolphins after spending four seasons with the New England Patriots.
A sixth-round pick in the 2016 draft, Karras spent his first three seasons as a backup before starting 15 games in 2019.
Karras is a third-generation NFL player, following in the footsteps of his grandfather Ted Karras Sr. and his father Ted Karras Jr. His uncle, Alex Karras, was a four-time Pro Bowl linebacker with the Detroit Lions who later became a movie actor, appearing in movies such as "Paper Lion," "Blazing Saddles" and "Against All Odds."
Flowers returns to Miami for the first time since starring at the University of Miami after his high school career at Miami Norland High.
After being a first-round pick of the New York Giants in the 2015 draft, Flowers spent the 2019 season with the Redskins, where he flourished after being moved from tackle to guard.
Flowers joins the Dolphins after playing 75 games in his first five NFL seasons, with 71 of them starts.