The Miami Dolphins signed center Ted Karras on Wednesday. The former Patriot took advantage of his first starting opportunity in 2019, providing New England with stability in the middle of the offensive line.
The 6-4, 305-pound lineman was a sixth-round draft pick in 2016. Karras started 15 games in 2019, playing 90 percent of New England's offensive snaps. He's played in 60 games and started 20 over a four-year career with the Patriots. He's played 1,279 snaps at center, 272 snaps at right guard and six snaps at left guard as a pro.
Karras didn't participate in the 2016 Scouting Combine, but he ran a 5.28 40-yard dash and benched 225 pounds 32 times at his Pro Day. The Illinois product was a four-year starter in college, displaying that strength regularly throughout his 43 collegiate starts.
"Four-year starter at right guard. Uses brute upper body strength to get defenders turned and sealed. Drops a hammer on down blocks to knock running lanes open. Effective power in small spaces. Adequate hand placement, but generally keeps them inside. Gritty demeanor on the field. Quality pass sets with a heavy-handed punch. Rare football lineage as the seventh member of the Karras family to play in the Big Ten. Intensity on game day is legendary. Penalized just twice over the last two seasons."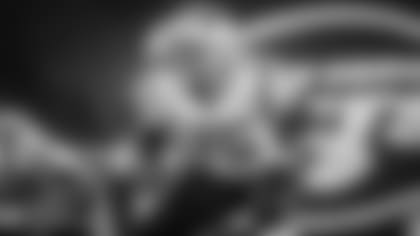 Karras' intensity is a lifelong trait. Between his freshman and sophomore years in high school, Karras drank a gallon of milk every day and upped his calorie intake to gain 110 pounds. The head coach of Karras' high school team echoed Zierlein's sentiments about his player's intensity. 
"On the field, he'd just go into a whole other level intensity," said Mic Roessler. "I wish you could bottle that up and give [it] to more kids."
Accounting for his four years with the Pats and those final two years in college, Karras has committed only eight penalties in his last 85 games (45 of which were starts).
At 27-years-old and earning his first consistent playing time on offense last year, it's reasonable to expect Karras' play to improve as he enters his prime. Replacing Pro Bowl center David Andrews was no small task; but according to Bill Belichick, Karras was always up for the challenge. 
"Ted's been a very dependable player for us for four years," Belichick said. "He's played guard for us. This year with David's situation, Ted's had the opportunity to play more and he's stepped in and played consistently like he really always has for us. Ted's a smart player. He's strong, he can anchor the middle of the pocket and his communication with his teammates on the offensive line – which is critical for the center position to handle blocking schemes and protections and so forth – has been good."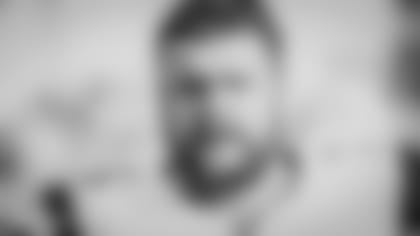 Karras' performance down the stretch for New England is incredibly encouraging for Miami. In his final six games – including the postseason – Karras' individual game pass blocking grades checked in at: 85.3, 83.9, 84.9, 80.4, 63.9, and 84.9.  
Over those six games, Karras was PFF's No. 2 ranked pass-blocking center behind only three-time Pro-Bowler Rodney Hudson.
For the entire 2019 season, Karras allowed just 14 pressures, which ranked sixth among all centers who played at least 500 pass-protection snaps. Of those 14 pressures, only three resulted in hits on the quarterback, giving Karras a sterling .005 QB hit allowed rate.
Karras also ranked 16th among centers with at least 200 run-blocking snaps.
Pairing Karras with newly signed guard Ereck Flowers gives Miami a mean duo on the interior. Both players love the physical aspect of the position and play through the whistle with competitive mean streaks.