"There's joy in hard work."
That was Dolphins Head Coach Brian Flores' message to the team following a Week 17 victory in Gillette Stadium. The same venue that served as Flores' home for the first 15 years of his coaching career provided the backdrop for Miami's upset of a division rival in the season finale.
Flores knows a thing or two about the underdog role. Growing up in the neighborhood of Brownsville in Brooklyn, New York, Flores attributes his success to the people and the environment that helped shape the man he has become.
"You've [got to] be tough to grow up here," Flores said in a homecoming trip to his childhood apartment. "If 'street life' was in the dictionary, it would probably be a picture of Brownsville."
It was his mother, Maria Flores, who prepared him to overcome the challenges presented not just by Brownsville, but by life in general. The traits imparted on Flores by his mother not only helped him get out of Brownsville, but drove him to reach the peak of the coaching profession.
"My mom was incredible," Flores said. "She was extremely tough and stern, but we always knew that she loved us. There was never a doubt."
Tough. Smart. Disciplined. Tune into any Flores presser and those are the phrases the coach will use to describe his ideal player. Flores' wife, Jenny, echoes the values instilled by Maria in which Flores relied on to get to where he is today.
"Brian's mom was probably the best coach he ever had," Jenny said. "I think he learned to be a coach from her. She was strict. Brian knew that [his mom] wanted what was best for him. I think that's what he's taken with him into this role here in Miami, being a head coach with his players."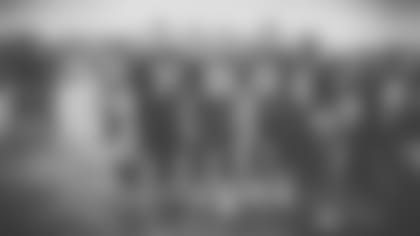 Flores was introduced to football by his uncle, Darrel. Per mom's orders, one beautiful fall day, the Flores boys were inside watching television.
"I knew of a football field and thought this would be perfect for them," Uncle Darrel said. "Brian couldn't wait to get over there. He grabs the pads, puts them on, but he thought they didn't fit right, and of course he had them on backwards."
That was the moment Brian's path became clear, according to Jenny Flores. "Uncle Darrel changed Brian's life by introducing him to football," Jenny said.
Jenny was right. He was offered a scholarship to an exclusive school in Brooklyn, Poly Prep Country Day School. Flores' humility served him well at a young age, and he still carries that mindset today.
"I'm very lucky," Flores said. "I know for a fact there's a lot of guys who, athletically, had as much or more than I did, for sure. They just didn't have the right people around them."