Jakeem Grant wants to go fast. His 2016 Mustang GT California edition with modifications to get the ride up to 750 horsepower is evidence of that.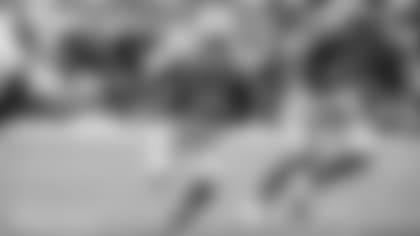 "My boy Albert broke a big one and I was just trying to make sure the safety didn't make the tackle on the backside," Grant said. He raised up his hand and I thought, 'what the hell? I can't leave my boy hanging,' so I gave him the high five. I didn't know it was going to take off like that, but it blew up."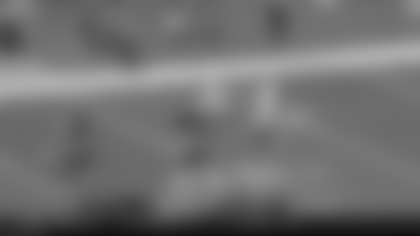 Grant and Wilson are two peas in a pod, but those relationships exist throughout the Dolphins receivers room. A photo of Grant and DeVante Parker entering Hard Rock Stadium together before a game last year hinted at a remake of the 1988 Arnold Schwarzenegger and Danny DeVito classic, 'Twins.'
While the details are worked out on that major motion picture, Grant and Parker take to the Dolphins social media accounts to battle it out in television and cinema trivia. Don't let the friendship fool you, these guys are competitors.
Grant saw the fire in his friend that would lead to a breakout 2019 season with over 1,200 receiving yards and nine touchdowns – both career-highs for Parker.
"When DeVante was going through some injuries and stuff like that I told him, 'you're a dog,'" Grant said. "'I know a dog when I see a dog.' And next thing you know, as soon as he gets healthy, he's able to play like he really wants to play."
Playing the role of student, Grant took note of Parker's dedication to the craft and ability to shake off injury-plagued seasons to get to where he wants to go.
"Last year, for me personally, it left a bad taste in my mouth," Grant said. "So I've been attacking this offseason with my blinders on, tunnel vision, just pissed off chasing greatness. I'm working out twice a day getting my muscles strong then working on my footwork, my hands, things like that. Then after that I go and get my body worked on so I can be healthy. My hair is on fire right now."
"I do my lifting and conditioning early in the morning and then I get out there and go run routes. Every day I'm doing something that's working on the top of the route or my footwork and things like that."
Grant practices like he plays: Fast.
"I always let the coaches know every one-on-one I get, I'm winning it," Grant said. "I always practice 100 miles per hour because this is real live game speed. If we're in a game, I'm trying to cook you, and practice is the same."
The football field and his custom Mustang aren't the only avenues for Grant to burn serious rubber. His handles on Mario Kart show no mercy.
"I definitely do revert back to the old school games, things that I grew up on, and playing with my son," Grant said. "It's always fun to get that fatherly time in and just talk trash to him for a little bit. I definitely don't take it easy on him."
Grant's desire to go fast isn't isolated to any one area of his life. It's a mindset – a mentality that produced touchdowns of 102, 101, 74, 71, 65 and 52 yards throughout his four-year career.