**Jakeem Grant's** remarkable season continued Sunday with his 71-yard punt return for a touchdown, which helped him joined former Kansas City Chiefs receiver Dante Hall as the only players in NFL history to score touchdowns on a punt return of at least 70 yards, a kickoff return of at least 100 yards and a reception of at least 50 yards in the same season.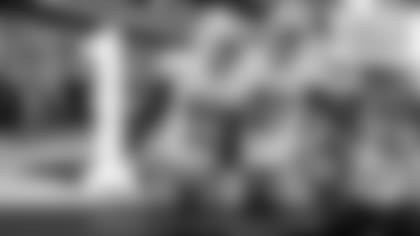 Grant also became the first player in Dolphins history to score via reception, kickoff return and punt return in the same season.
But those are just two of the impressive stats when it comes to Grant's big plays this season.
Thanks in large part to his 102-yard return against the Tennessee Titans in the opener, Grant leads the NFL in kickoff return average with a mark of 34.4, a full 4 yards more than second-place Marcus Murphy of the Buffalo Bills.
Grant is on pace to break the franchise single-season record of 32.9 yards per kickoff return set by Duriel Harris in 1976. He's also hoping to join Fulton Walker (1983) as the Dolphins players to lead the league in kickoff return average.
Grant also is on pace to set a franchise record for punt return average for a season, a mark that currently belongs to Jeff Ogden, who averaged 17.0 yards in 2000. The one Dolphins player to lead the NFL in punt return average was Tony Nathan, who did it in 1979.
Grant's average of 17.9 yards per punt return is second in the NFL, behind only the 23.1 posted by Andre Roberts of the New York Jets.
Since the 2000 season, only three players have finished in the top three in both punt and kickoff return average — Detroit's Eddie Drummond in 2004, Cleveland's Joshua Cribbs, and the Rams' Pharoh Cooper last season.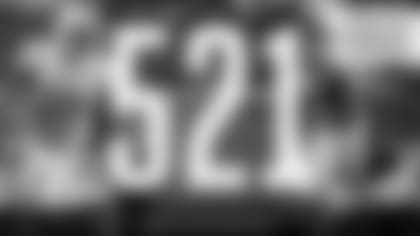 Grant has 521 total kick return yards through five games, a total that easily leads the NFL. Tyler Ervin of the Houston Texans is second with 392 yards.
The 521 yards represents the highest total for any NFL player through five weeks since 2013 when Devin Hester of the Chicago Bears had 537. It's the second-highest total in Dolphins history through five games behind only the 568 yards amassed by Ted Ginn Jr. in 2007.
At his current pace, Grant would finish with 1,667 kick return yards, which would be good for third-best in franchise history behind the 2004 and 2005 totals posted by Wes Welker (1,777 and 1,769, respectively).
Grant's punt return for a touchdown was the 17th in franchise history, and he tied the franchise career record with his second, joining Freddie Solomon, Tommy Vigorito and O.J. McDuffie as the only players to accomplish the feat for the Dolphins.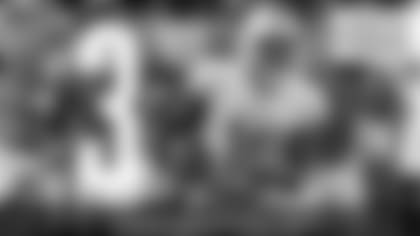 Grant tied the franchise all-time record with three kick returns for touchdowns. He joined Mercury Morris, Freddie Solomon and Ted Ginn Jr.
Grant joined Marcus Thigpen (2012) as the only players in Dolphins history with both a kickoff return and a punt return for a touchdown in the same season.
Grant's punt return against the Bengals on Sunday helped him join Tyreek Hill of the Kansas City Chiefs and Andre Roberts of the New York Jets as the only players with three or more kick returns for touchdowns since the start of the 2016 season.