**Jakeem Grant** is in the process of delivering a magical season for the Dolphins as a returner, one that could end up as the best in franchise history.
But Grant might be just as satisfied after nine games with his development as a wide receiver. Maybe even more so.
In his third year in the NFL since the Dolphins made him a sixth-round pick in the 2016 draft, Grant has become an important part of the offense while carving out a role in the wide receiver rotation for the first time.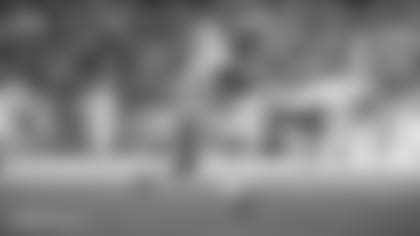 "It's been much more fun to me this year, just being able to be out there on offense, make plays on offense, doing it on special teams," Grant said. "It's just showing people that I'm not a special teams player. I'm a receiver and then I'm a special teams player. I'm going to continue to push that message and continue to get better at both.
"It was very important because a lot of people like to label me as a gadget guy. No, gadget guys only come in for a couple plays. My snap count is way up there with starters and everything. I've started games and all of those things. I'm out there almost every possession. So, a gadget guy, no. I'm a receiver and then a return specialist."
Grant's snap count provide the evidence of his emergence as a wide receiver.
Through the first nine games of the season, Grant has played 51.12 percent of the snaps on offense, up from 12.73 percent in 2017. He has played more than 50 percent of the offensive snaps five times in nine games, after that happened only once in 2017 and after he played a total of 19 snaps as a rookie in 2016.
Grant currently is fourth on the team with 21 receptions for 268 yards (12.8-yard average) and two touchdowns. Both of them came in the Week 3 victory against Oakland, one on a jet sweep, the other when he caught a pass from fellow wide receiver Albert Wilson and went 52 yards.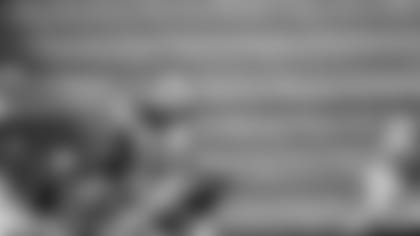 "Jakeem has done a great job of growing as a football player," quarterback **Ryan Tannehill** said after that 28-20 victory against the Raiders. "I think we saw his talent early on his first couple years on special teams, and then he really came on this spring as a receiver. It started back in March where he was working out there with me twice a week. And to see him grow as a receiver and his route-running ability, his technique and the way to use his speed and his size as an advantage as far as leverage and getting the edge on guys, it's definitely showing up big for us this season."
Grant's development as a wide receiver really took off late last season when the Dolphins decided to move him from the slot to the outside despite the fact it's rare to see a 5-foot-7 player at that spot.
Grant took the new opportunity and—pardon the pun—ran with it.
He closed out the 2017 season, recording 10 of his 13 catches in the final four weeks along with both of his touchdowns.
This season has just been a continuation of that progress.
"I think when we moved him outside, that helped him a lot because it really helped him focus on limited things to where there's not as many options and he could use his speed and his quickness to his advantage," Head Coach Adam Gase said. "The longer we've gone through this, I just keep seeing constant improvement. He's not just a specialist. He legitimately contributes to our offense.
"I think his quickness overrides any kind of size (issue). If you notice, he gets a lot of off coverage because guys, they come up to press him and if they miss, he's by you and you're not going to catch him because his speed is so great. That's why when we've thrown deep balls down the field against our defense, he's just wide open because they miss him at the line of scrimmage. We haven't really seen a whole bunch of that with him during the season, (because) guys really play off on him and that's why we get some of the underneath throws with him."
Of course, we would be remiss not to mention specifics of what Grant has done as a returner, starting with the fact he's the only player in the NFL this season to have returned both a punt and a kickoff for touchdowns.
In addition, Grant leads the NFL in kick return yards with 680, 11 more than the Jets' Andre Roberts.
Grant's 16.3-yard average on punt return is second in the NFL behind only Roberts' 16.9 and has him with a chance to top the franchise record of 17.0, set by Jeff Ogden in 2000 (minimum 15 returns).
Grant also is second in kickoff return average with a 32.3 mark, which trails only the 35.3 of Tennessee's Darius Jennings. The Dolphins single-season record is 32.9 and was set by Duriel Harris in 1976.
As a rookie, Grant returned a punt for a touchdown against Tennessee, so his performance on special teams this season isn't necessarily surprising. But Associate Head Coach/Special Teams Coordinator Darren Rizzi says he's seen clear improvement in Grant's game in that role as well.
"Jakeem is a guy that just continues to get better and better at the return game," Rizzi said. "He got criticized a lot his first year here for not maybe being the best punt returner, and it's something he's really taken personal. He's worked at it time and time again. You guys probably noticed in practice, there isn't a guy that I've seen work at his craft more than I've seen Jakeem really work at the punt return game. It's really neat for me to see him go out there and have success because I know how much time and effort he's put into it. It's not just one of those things where he goes back there and fields the ball and runs. He's really studied the punters, he studies himself, he's learned how to become a better punt returner. He's not afraid to ask questions to a guy like **Danny Amendola**, who's been doing it for years, and kind of getting a little feedback from him.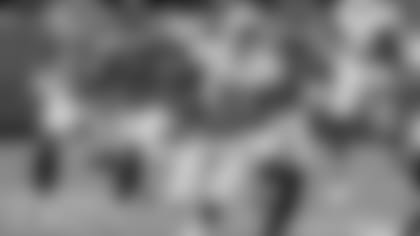 "It's been a work in progress with him. He's really been arrow-up the entire time he's been here in terms of his punt returner skills. I know how much time he's put in on and off the field, so it's nice to see. We all know he has the athletic ability, we all know what he can do in the open field, we all know he can make people miss, but that's a really unique skill, punt returning, and it takes a little time and effort. The finer points of the game and the finer points of the punt returning is where Jakeem has really blossomed these last couple years, and I'm really happy to see that. I really thought towards the end of last season, he had a really good second half. He didn't have a great first half in the return game last year, but if you go back and watch the second half of last year, we really started to trend upwards and he's really just carried that over. It's been nice to see."
For Grant, being able to contribute regularly on offense has just completed the package, even if it took longer than perhaps he would have liked.
"I feel like it was just I had to build that trust in the coaches in order for them to leave me out there and to know what I'm doing on every single play," Grant said. "I feel like a lot of that was on my part. I didn't gain the coaches' trust during the time that I needed to for them to put me out there and leave me out there for longer periods of time.
"I'm patient. I'm very patient. The thing is, about me, I strive for perfection. I want to be great. I always go to the coaches and ask them, 'What can I do better? What is it?' Once they let me know, I've honed in on my craft and I've just continued to perfect my craft so they can see that I am a receiver and they can trust me and leave me out there to make big plays."
And Grant is looking to continue making those big plays — as a returner or a wide receiver.