They came from all over. Names you all know, teammates forever, family and friends, each with a story to tell about Don Shula and each still missing their beloved head coach just as we all do.
They were there for the long overdue and COVID-delayed Celebration of Life for Don Shula Saturday at Hard Rock Stadium. The Dolphins had wanted to hold the event long ago, certainly closer to when Shula passed away on May 4, 2020, but the virus had other ideas.
And so instead it took place on a picturesque early October late afternoon, Shula's players, former coaches, family members, a host of dignitaries including Commissioner Roger Goodell, and many of his most diehard fans gathered to honor the winningest coach in NFL history, honor him with laughs, with the fondest of memories, with some classic look-back stories and in some cases with a lump in their throats and a tear in their eyes. Yes, even all these months later.
"Don Shula IS the Miami Dolphins," said Owner Stephen Ross, summing it all up perfectly in just a few words.
In so many ways, it still seems surreal that Shula is no longer with us and the celebration of his life only added to that feeling. He was the leader, the conductor, the voice of passion and purpose. When all else failed, there was always Don Shula and you just knew that somehow he would figure it all out. No, he wasn't always as perfect as his 1972 Dolphins. But he was in so many ways larger than life, that famous jutting jaw always seeming to point in the right direction.
One of Shula's favorites was always fullback Larry Csonka.
Csonka was tough and relentless just like Shula. They carved a special relationship over the years, a relationship that remained strong and true until Shula's final day.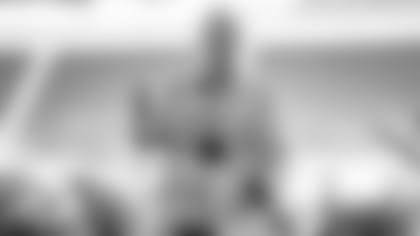 On Saturday, Csonka stood behind a microphone and tried to talk about his coach. His voice cracked as he spoke. "I'd rather face (Ray) Nitschke and (Dick) Butkus in their prime than have to stand here and talk in the past tense about Don Shula," Csonka said.
One after another they came to the podium or sat on the stage. There was Bob Griese and Dan Marino. There was Larry Little and Bob Baumhower. There was Dwight Stephenson and John Offerdahl. There was Jimmy Cefalo, Joe Rose and Kim Bokamper. Every piece of this team's glorious history was represented and why shouldn't it have been like that? After all, as Ross said, Shula IS the Miami Dolphins.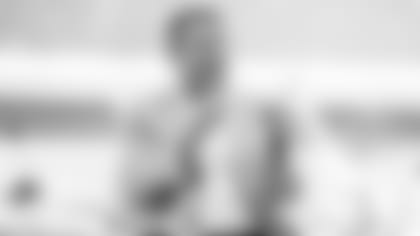 After all of them spoke, after Goodell marveled over how Shula "changed the game" after Griese reminisced how Shula was "a father figure to me" and after Ross talked of how Shula "made the game of football better for everyone" there was Shula's oldest son David trying to best sum up this wonderful two-hour tribute.
"When times got tough, he was always there," David said. "He cared and he never stopped caring.
"Always remember, Dolphins fans, he left us still undefeated."
As you can imagine, those fortunate enough to be in attendance absolutely loved that final sentence. "He'll always be in a category of one," said a fan, walking out, holding his little boy's hand. 
On a personal note, it was a treat visiting with Shula's family and former players again. I covered just about every one of those players and got to know much of his family during those years as well. Each mourns in their own unique way. But all share a common thread: An unyielding love and respect for the man and the manner he lived his life.
"I was fortunate to have the chance to play for him," said Baumhower, a former All-Pro nose tackle and a charter member of the Killer B's. "Wouldn't have missed a day like today for anything." 
Or, as Bokamper, another Killer B, put it, no doubt echoing the feelings of every person in attendance: "He was simply Don Shula, the greatest football coach in the history of the game."