INDIANAPOLIS — You'll have to forgive new Dolphins defensive line coach Marion Hobby if he feels like he's back at Clemson this week.
Hobby joined the Dolphins coaching staff this offseason after spending two years with the Jacksonville Jaguars, but before that Hobby was the defensive coordinator/defensive end coach at Clemson.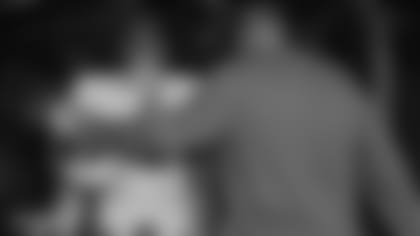 With Hobby on the coaching staff, Clemson won the national title in 2016 and nine of the players on that championship defense — and the one that helped the Tigers win the title again in 2018 — are at the scouting combine this week.
If Hobby remembers his former players fondly, rest assured the feeling is mutual.
"That's a question I've been getting all week: Who is one of the most influential coaches for me?" said defensive end Clelin Ferrell. "Coach Hobby was somebody … if it wasn't for him, I don't feel like I would have become the player that I am today. His coaching style and his caring about his players really changed my whole mind-set toward the game. That was so huge and I could never repay him for it."
Ferrell is just one of five — yes, five — Clemson defensive linemen at the combine, along with Dexter Lawrence, Christian Wilkins, Albert Huggins and Austin Bryant. The Clemson contingent also includes linebackers Kendall Joseph and Tre Lamar, as well as defensive backs Trayvon Mullen and Mark Fields.
Huggins said it was Hobby who recruited him to Clemson. He, like Ferrell, said Hobby was a demanding coach. Wilkins called what Hobby did a "holistic approach" in that he explained what offenses were trying to do against the Clemson defense.
"It's aggressive, man," Huggins said. "It is aggressive. And there's nothing wrong with that. Every guy is coached differently and can take coaching differently. I love it. Coach Hobby, man, he's been a big influence in my decision, in my life. We were catching up yesterday and just talking about life."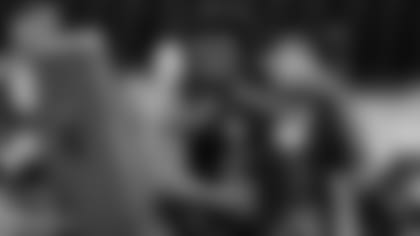 Like every prospect, the Clemson players no doubt will be excited regardless of which teams ends up selecting them in the draft. But Huggins admitted he definitely be on board with a reunion with Hobby.
"That'll be very cool, man," Huggins said. "That's just another blessing for me."