MIAMI – The Miami Dolphins announced changes to their coaching staff for the upcoming season. The team has hired Dowell Loggains as offensive coordinator and Jeremiah Washburn as offensive line coach. Additionally, the following staff members have changed titles: Shawn Jefferson will be assistant head coach/offense, Ben Johnson will now serve as wide receivers coach and Clyde Christensen will be director of football and player development. The team will not retain defensive backs coach Lou Anarumo, running backs coach Danny Barrett and defensive line coach Terrell Williams.
Loggains (last name is pronounced LOG-gins) comes to Miami with three years of experience as an NFL offensive coordinator, including the last two (2016-17) as Chicago's play-caller. He has coached a 1,000-yard rusher in all three seasons he has been an offensive coordinator and has worked with several successful offensive minds during his time in the NFL, including Sean Payton, Norm Chow, Mike Heimerdinger, Chris Palmer, Kyle Shanahan and current Dolphins Head Coach Adam Gase.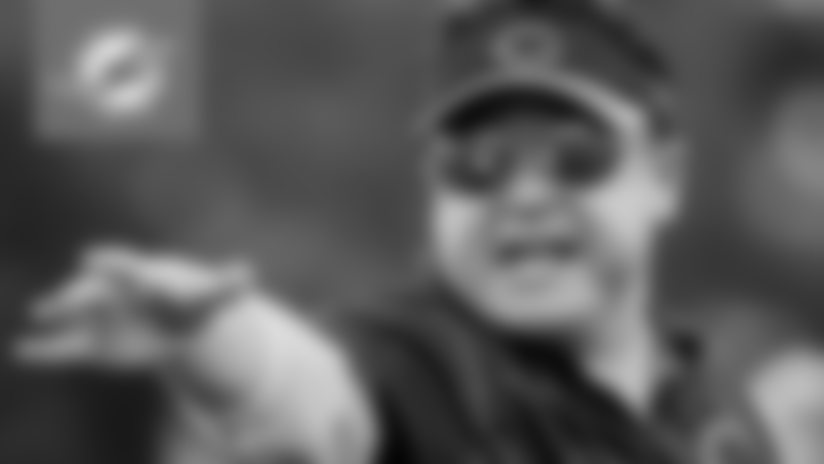 DOWELL LOGGAINS' FOOTBALL CAREER
| | | |
| --- | --- | --- |
| 2018- | Miami Dolphins | Offensive Coordinator |
| 2015-17 | Chicago Bears | Quarterbacks (2015); Offensive Coordinator (2016-17) |
| 2014 | Cleveland Browns | Quarterbacks |
| 2006-13 | Tennessee Titans | Coaching Administrative Assistant (2006-07); Quality Control (2008-09); Quarterbacks/Passing Game Coordinator (2010-12); Offensive Coordinator (2012-13) |
| 2005 | Dallas Cowboys | Scouting Assistant |
Washburn returns to Miami after a one-year hiatus where he spent the 2017 season as Chicago's offensive line coach. He was the Dolphins assistant offensive line coach in 2016, where he helped the Dolphins to their most successful season in eight years, winning 10 games and advancing to the playoffs for the first time since 2008. The Dolphins won nine of its final 11 contests and during those 11 games, the team ranked No. 3 in the NFL with 132.9 rushing yards per game and tied for third with just 13 sacks allowed. Running back Jay Ajayi rushed for 1,272 yards, the third-most in a single season in Dolphins history. He joined wide receiver Jarvis Landry as the second Dolphins duo to top 1,000 yards rushing and receiving in the same season and both earned Pro Bowl selections.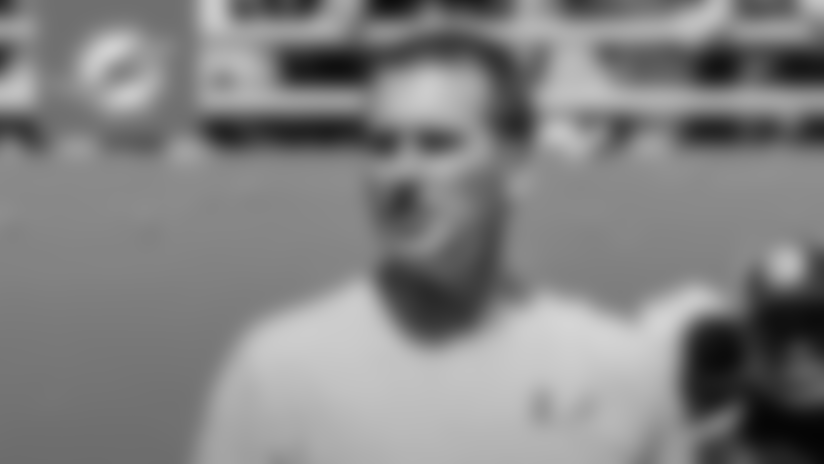 JEREMIAH WASHBURN'S FOOTBALL CAREER
| | | |
| --- | --- | --- |
| 2018- | Miami Dolphins | Offensive Line |
| 2017 | Chicago Bears | Offensive Line |
| 2016 | Miami Dolphins | Assistant Offensive Line |
| 2009-15 | Detroit Lions | Assistant Offensive Line (2009-12); Offensive Line (2013-15) |
| 2003-08 | Baltimore Ravens | Player Personnel Assistant (2003-04); Area Scout (2005-08) |
| 2002 | Carolina Panthers | Football Operations Assistant |
| 2000-01 | Arkansas | Graduate Assistant |