Season-ending starters:LT Laremy Tunsil, LG Ted Larsen, C Mike Pouncey, RG Jesse Davis, RT Sam Young
Season-ending backups: G Isaac Asiata, C/G Jake Brendel, T Eric Smith, T Zach Sterup
Ended season on injured reserve: G/T Jermon Bushrod, T Ja'Wuan James, C/G Anthony Steen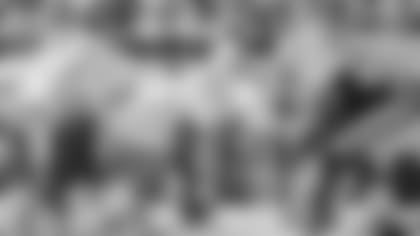 2017 transactions (after final roster cuts):
Sept. 3 — Signed T Sean Hickey to the practice squad
Sept. 4 — Placed C/G Ted Larsen on injured reserve; signed Sam Young as a free agent
Oct. 3 — Placed T Eric Smith on injured reserve
Oct. 31 — Placed C/G Anthony Steen on injured reserve
Nov. 4 — Activated C/G Ted Larsen off injured reserve
Nov. 8 — Signed T Zach Sterup off the Cleveland Browns practice squad
Nov. 11 — Placed T Ja'Wuan James on injured reserve
Dec. 20 — Placed G/T Jermon Bushrod on injured reserve; activated T Eric Smith off injured reserve
2018 free agents: G/T Jermon Bushrod (UFA), T Sam Young (UFA)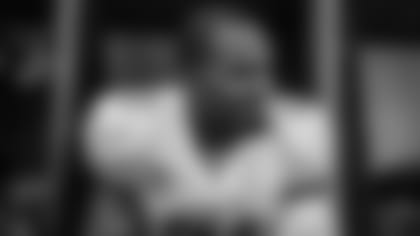 2017 recap: The big story along the offensive line was Pro Bowl center Mike Pouncey succeeding in his quest to start every game after his 2016 season was cut short by a hip injury. As it turned out, Pouncey was the only Dolphins offensive lineman to start every game and he turned in another solid performance as the anchor of the front five. A year after being the Dolphins' first-round pick, Laremy Tunsil made the transition from left guard to left tackle and showed flashes of dominant play at his college position, though he and his coaches would have liked more consistency. That actually was the theme for the entire line, which had its share of ups and downs. Injuries didn't help, as three opening-day starters — Ja'Wuan James, Jermon Bushrod and Anthony Steen — ended the season on injured reserve, and starting left guard Ted Larsen missed the first half of the season recovering from an injury. Jesse Davis, who had joined the Dolphins practice squad late in the 2016 season, was the biggest revelation on the offensive line — maybe the entire team — as he ended up starting 10 games at left guard, right tackle and finally right guard. Rookie fifth-round pick Isaac Asiata was inactive until the regular season finale when he got two snaps on special teams.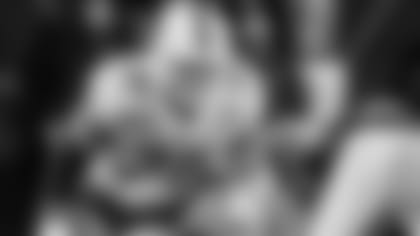 Stat that stands out: Davis became the fifth player in Dolphins history to start at three different positions on the offensive line in the same season, as he joined Dallas Thomas (2014), Pat McQuistan (2010), Ronnie Lee (1985) and Maxxie Williams (1968).