Tua Tagovailoa's game-winning touchdown pass to Jaylen Waddle with 14 seconds left tied the second-largest comeback win in franchise history as the Miami Dolphins (2-0) erased a 21-point second-half deficit and outscored the Baltimore Ravens 28-3 in the fourth quarter, en route to a 42-38 victory Sunday afternoon at M&T Bank Stadium. 
Tagovailoa threw for a career-high 469 yards and six touchdowns, tying the Dolphins single-game record for touchdown passes and leading Miami to a 2-0 start under new head coach Mike McDaniel.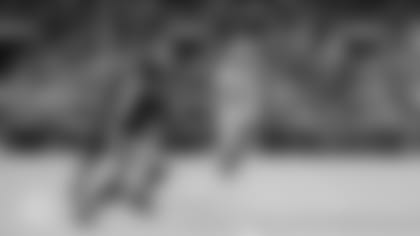 "It's what you get into sports for," McDaniel said of Tagovailoa's performance after the win. "It was coming to life. I think it was a moment he'll never forget that hopefully he can use moving forward."
Baltimore (1-1) started fast as Devin Duvernay returned the opening kickoff 103 yards to put the Ravens up 7-0.
Early in the second quarter, a fourth-down goal line stand from the Miami defense followed by a 59-yard completion from Tagovailoa to Waddle gave the Dolphins a much-needed boost. The momentum continued as a 15-yard completion to Tyreek Hill and a 12-yard pass to Trent Sherfield moved the ball to the Baltimore 11-yard line. Two plays later, Tagovailoa found Waddle again for a six-yard score. Jason Sanders' extra point capped the six-play, 94-yard drive, tying the game at 7-7 with 10:54 to play in the half.
But the Ravens responded quickly. Quarterback Lamar Jackson found Rashod Bateman for a 75-yard touchdown pass on the first play of the ensuing possession to put Baltimore back in front, 14-7. The Ravens extended their lead to 14, 21-7, on their next offensive possession as Jackson found tight end Mark Andrews for a one-yard touchdown reception. 
Baltimore got the ball back with just over a minute to play in the half thanks to an interception from safety Marcus Williams. Six plays later, Jackson found Demarcus Robinson for his third touchdown pass of the half to give Baltimore a 28-7 advantage heading into halftime.
Down 21 points with two quarters to play, Tagovailoa and the Miami offense returned to the field with a vengeance. The third-year quarterback opened the second half with an extensive 12-play, 75-yard scoring drive that culminated in a leaping 14-yard touchdown grab from tight end Mike Gesicki.
Jackson then responded with a 79-yard touchdown run to up the Ravens' lead back to 21, 35-14, with 26 seconds left in the third quarter.
But Miami would not back down. 
Tagovailoa orchestrated yet another 75-yard scoring drive, this time finishing it off with a two-yard pass to wide receiver River Cracraft. The fourth-year wideout's first career touchdown reception cut the deficit to 14, 35-21 with 12:12 remaining in the game.
That drive would set the tone on both sides of the ball for the rest of the game.
The Dolphins defense held Baltimore's rushing attack to -1 yards in the fourth quarter and did not give up a single third down conversion as the Ravens went 0-for-4.
Tagovailoa found his three-time All-Pro wide receiver Tyreek Hill for a 48-yard touchdown pass with 7:47 to play and again on a 60-yard touchdown pass with 5:19 to play. 
In just 6:53 of game time, the Dolphins scored 21 points to tie the game at 35.
A 51-yard field goal from Baltimore kicker Justin Tucker put the Ravens back up three, 38-35. 
Then, it was Tua Time. With 2:12 to play, Tagovailoa took over from the Miami 32-yard line with two timeouts, needing a field goal to tie and a touchdown to take the lead. 
First he found Waddle for a three-yard pickup. Then, he found Hill for an acrobatic 21-yard gain. Two plays later, a 28-yard run from Chase Edmonds took the ball down to the Baltimore seven-yard line where McDaniel would take his second timeout, stopping the clock with 24 seconds left.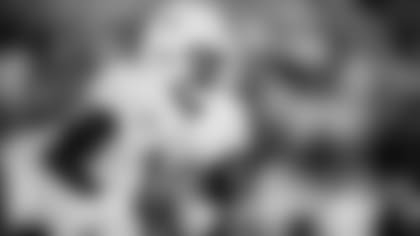 Tagovailoa took a second-and-7 snap and found Waddle, who high-pointed the ball over Ravens cornerback Jalyn Armour-Davis for the game-winning touchdown with 14 seconds left.
Waddle finished with 11 receptions for a career-high 171 yards and two touchdowns. Hill ended the afternoon with 11 receptions for 190 yards and had142 in the fourth quarter alone. The pair of wideouts became the first teammates in the Super Bowl era to each record 170+ receiving yards and 2+ receiving touchdowns in the same game.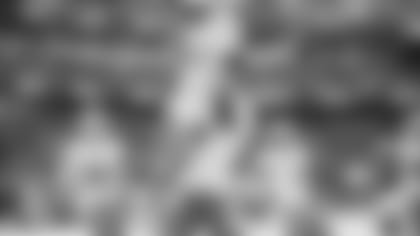 The Dolphins return home to Hard Rock Stadium next Sunday to host the Buffalo Bills. Kickoff is set for 1 p.m. ET.