1) Crisp Execution on Offense
Day two of training camp brought more consistency on the offensive side of the ball. Quarterback Ryan Tannehill was on time and on target all morning long, and seems to have complete control locating the football away from coverage. Tannehill connected with wide outs Kenny Stills, Albert Wilson and Danny Amendola early and often on short and intermediate throws. This passing offense will be at its best when Tannehill can spread the football around, applying pressure to all areas of the field. One fact about Wilson is his ability to get the ball in space, and then turn a simple completion into an explosive play.
Multiple receivers were able to get behind coverage today and stretch the field on the defense. Reserve quarterbacks David Fales and Brock Osweiler both found success on the deep ball. Fales connected with Albert Wilson down the middle for a touchdown and Osweiler twice delivered perfectly thrown passes for huge gains. He lofted one down the sideline to first year pro Francis Owusu and then later threw a strike to Isaiah Ford deep down the middle. The competition for the back-up spot at quarterback should be a tight one, and both players today proved why it might take a while to come into focus.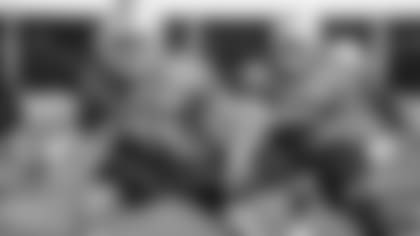 3) Pursuit To The Football
Although the offense had the upper hand in today's workout, the defense had some bright spots to get excited about. Seventh-round draft choice Quentin Polling seems to have a knack for getting his hands on the football. Today in the team portion of practice, the reserve linebacker stepped in front of a pass for his first interception in training camp. That's makes three interceptions in two days of work for the defense, and that is something this unit must improve on from last year. The focus for the entire unit from OTA's and now in training camp is to find the ball, and get there in a hurry. Getting more bodies around the ball should lead to more disruption and success for the defense.