1) Multiple Defensive Issues
The Dolphins defense has struggled mightily at every level, but stopping the run is at the top of the list. Miami's defense came into the Houston game allowing 412 rushing yards in its last two games, and it didn't get any better on Thursday evening. The Texans ran for 188 yards, with former Dolphins running back Lamar Miller accounting for 133 yards and a 7.4 yards per carry average. Defenders lack the ability to get off of blocks, and the linebackers haven't tackled with any consistency. In the secondary, there's been too many plays where players are pointing at each other, looking for coverage help, only to allow uncovered receivers to catch the ball uncontested. This team must find more consistency and continuity quickly so the second half of the season isn't more of the same.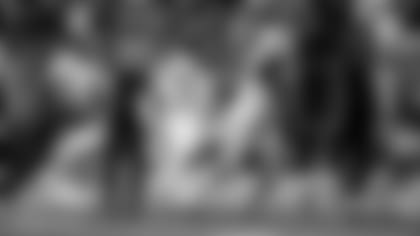 2) Offense Needs to Finish
The problem hasn't been moving the ball or creating enough explosive plays on offense. It's more about complementing drives by staying on the field on third down, or getting into the end zone instead of settling for field goals. Thursday's game might have turned in the Dolphins favor early if Miami's offense converted two of **Jason Sanders** field goals into touchdowns. This offense had to settle for field goals from 37 and 41 yards in a game where the opposing offense was finding the end zone with regularity.
Wide out **DeVante Parke**r made a few acrobatic catches and looked determined to make a statement with his performance. He had a personal best 134 yards on only six receptions and displayed a variety talents verses Houston. He made a beautiful one-hand grab as well as going down to the turf to snag passes that were thrown to the back shoulder. He and fellow receivers **Danny** **Amendola** and **Jakeem Grant** knew they had to play and contribute for 60 minutes, and the group didn't disappoint. Amendola even threw the first touchdown pass of his career, finding running back **Kenyan Drake** for a 28-yard touchdown in the third quarter.