Quarterback Jay Cutler had his most productive performance of the season in his return to action against Oakland, and he was named Tuesday as one of the finalists for the FedEx Air Player of the Week award.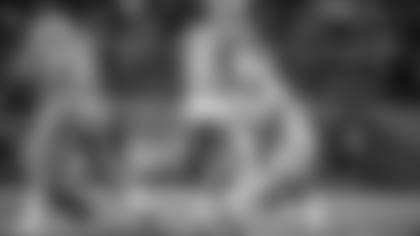 Cutler set a career high with an 81.0 completion percentage, and set season highs in passing yards (311) and passer rating (121.3).
This is the first time this season that Cutler, who was back after missing one game because of a rib injury, has been nominated for the award.
The other nominees for FedEx Air Player of the Week were Jared Goff of the Los Angeles Rams and Matthew Stafford of the Detroit Lions.
Every week, following the Monday Night Football game, through Thursday at 3 p.m. ET, fans can visit NFL.com/FedEx or tweet using #AirandGround and the nominees' last name to cast their vote. FedEx and the NFL will announce the winners every Thursday afternoon and then FedEx will award a $2,000 donation in the winning players' names to The USO.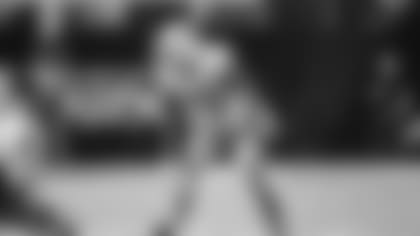 McDonald move: Safety T.J. McDonald officially had his suspension lifted by NFL Commissioner Roger Goodell, making him immediately eligible to return. As of late Tuesday morning, the Dolphins still had a roster exemption for McDonald and he therefore didn't count against the 53-man roster. That appears to be just a technicality, however, because McDonald is expected to not only be activated but also play Monday night when the Dolphins face the Carolina Panthers in Charlotte.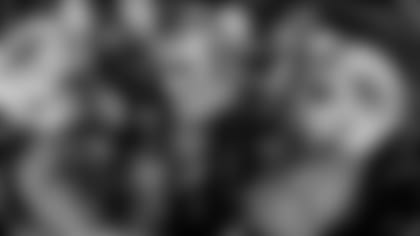 Taking stock: The Dolphins have reached the midway point of the 2017 season, and while Head Coach Adam Gase isn't totally satisfied with where the team is at this point, he's also encouraged by some things. With the Dolphins one of seven teams in the AFC with fewer than five losses, he clearly understands the possibilities ahead, particularly after what he called a good week of preparation before the Oakland game. "I feel like our guys last week they prepared the right way, and that's what has me somewhat excited moving forward," Gase said. "You've got a stretch here where we've got tough road games, we've got tough home games, division opponents. Everything is up for grabs and it's really who wants to do it right, who wants to keep doing it right week in and week out. Our guys have got a great opportunity. This is what the NFL is, this is what you want to be playing. You've got a shot. You've got eight games to see what you're made of. If you play well and you prepare well, you find yourself in a good spot at the end of the year."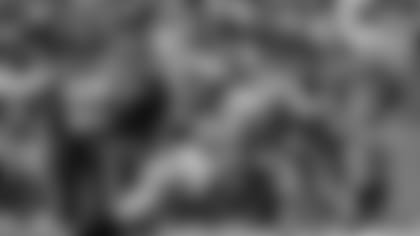 Take on Thomas: DeVante Parker had the kind of game Sunday that many expected when the Dolphins acquired him from the Jacksonville Jaguars in the offseason. Thomas had six catches, the 11th time in his career he reached that figure but the first time with the Dolphins. In fact, Thomas' six receptions and 84 receiving yards both represented the highest totals for a Dolphins tight end since Dec. 21, 2014 when Charles Clay had six catches for 84 yards against the Minnesota Vikings. The six catches were exactly double Thomas' previous season high. So why the breakout game? Very simple, Gase said: "We finally got some of the coverages we were looking for. That's what happens."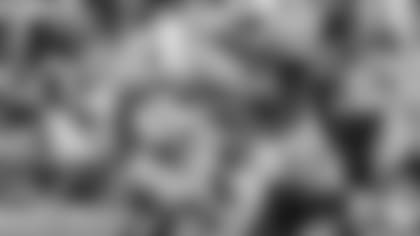 Opponent watch: The Dolphins follow the game at Carolina with the rescheduled matchup against the Tampa Bay Buccaneers, and it appears likely they will be facing longtime AFC East quarterback Ryan Fitzpatrick instead of former No. 1 overall pick Jameis Winston. Tampa Bay Head Coach Dirk Koetter said Monday that Winston would miss at least two weeks because of a shoulder injury. The Dolphins have faced Fitzpatrick 10 times during his career, and the former Jets and Bills quarterback's passer rating of 77.4 against Miami is his second-worst against teams he has faced at least five times.