The Dolphins losing their bye because of the postponement of the season opener due to Hurricane Irma wasn't ideal, but it does have one benefit this week as far as defensive coordinator Matt Burke is concerned.
His defense gets the chance to get back on the field right away to try to bounce back after the disappointing performance against the Carolina Panthers on Monday night.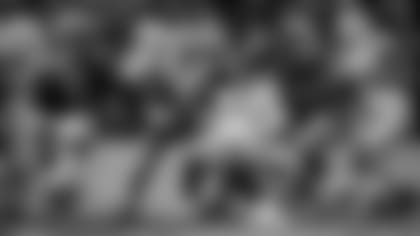 "If we had two weeks and had to sit on that … as a coach, it always helps to be able to dive back in," Burke said Thursday. "We went right back to it."
Burke said one problem on defense in recent weeks was about a failure of all three groups — line, linebackers and secondary — to work in unison. That's why he made the decision to have everybody spend extra time together during the film session Tuesday instead of playing breaking into position groups.
"I felt it was important for everybody to be there together," Burke said. "The communication wasn't there. Felt it was important this week to take most of the meeting together. We own this together. Every man in this room has a part of this."
Head Coach Adam Gase echoed Burke's sentiments when he was asked what needed to happen on defense.
"When you play defense, it's a group deal," Gase said. "It's 11 guys. At the end of the day, everybody needs to be on the same page."
Running rotation:Running back Kenyan Drake produced the two longest offensive plays of the season the last two games, with his 42-yard run against Oakland followed by his 66-yard touchdown run against Carolina. But that doesn't mean the Dolphins are planning to move away from their current two-back setup with Drake and Damien Williams. "We look at it like they're really both starters," Gase said. "They're both going to play. Who's starting is really irrelevant. We have a good feel for how we want to roll those two guys." For those keeping score, Williams played 32 snaps on offense against Carolina and Drake got 25.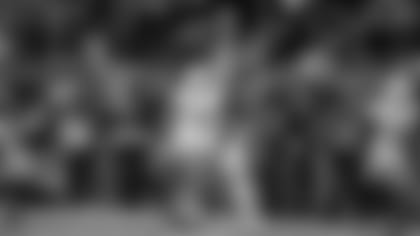 Third-down triumph:One thing that went well for the Dolphins against Carolina was the offense's performance on third down. The Dolphins converted 58 percent of their third-down situations (7-for-12), which matched their highest success rate since Gase took over as head coach. It easily beat the previous high this season of 42 percent, which the Dolphins did against Atlanta and Oakland.  Among the conversions were a third-and-7, third-and-8 and third-and-9.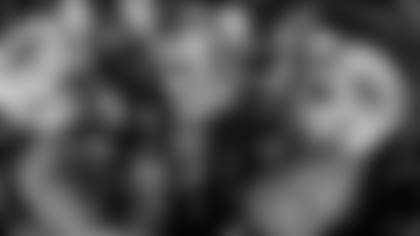 Kickoff conversation:With Drake's increased role on offense the past few games, the Dolphins have been using Senorise Perry as a kickoff returner and he handled all four of the kickoff returns against Carolina. Special teams coordinator Darren Rizzi said that was a function of how Carolina kicked off and that Jakeem Grant Sr. very much still figures in the plans. In fact, Rizzi said he's always looking for ways to get the ball in Grant's hands. Perry averaged 21.8 yards on his four kickoff returns against Carolina with a long of 29 yards. "He was really downhill," Rizzi said. "He was decisive."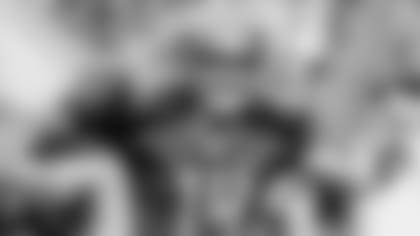 Familiar face:The Dolphins will be facing former Jets and Bills quarterback Ryan Fitzpatrick on Sunday because starter Jameis Winston continues to be sidelined with a shoulder injury. While several Dolphins players are familiar with Fitzpatrick, nobody goes back with him like Burke, who actually was with him at Harvard in 2003. Burke's coaching career included that one year at Harvard University as an assistant secondary/cornerbacks coach and Fitzpatrick was the starting quarterback in his junior season. As for facing Fitzpatrick, Burke said there won't be much change from what the Dolphins would have seen with Winston. "I haven't seen their offense change schematically," Burke said. "Ryan has always been a sneaky athlete. He's underestimated. He's somewhat unpredictable in the way he escapes. Schematically it's the same. I don't think there's a ton of difference in terms of preparing."