This has the makings of a special weekend for Dolphins first-round pick Charles Harris.
Harris will be going home when the Dolphins travel to Kansas City to face the Chiefs at Arrowhead Stadium. Harris was born in Kansas City, played at Lincoln Prep in that city and then attended the University of Missouri before the Dolphins selected him the first round of the 2017 NFL draft.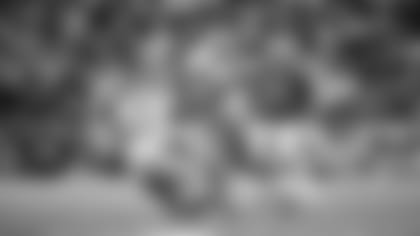 Harris discussed his return to Kansas City last month when he was featured in a "10 Questions" segment on dolphins.com.
"Well, I'm going to need at least 30 tickets," Harris said. "My friends and family are excited. I'm looking forward to having a big game in front of them."
Harris is coming off a solid performance against Buffalo on Sunday when he started at right defensive end in place of veteran Andre Branch, who missed the game with a knee injury. Harris had two tackles for loss and two quarterback hits while playing the second-most snaps among Dolphins defensive linemen (behind only Ndamukong Suh).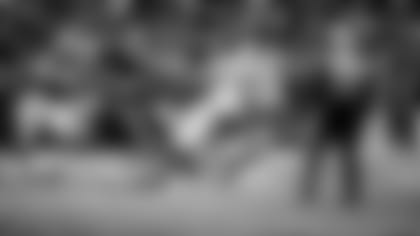 X marks the spot: Cornerback Xavien Howard wasn't able to continue his remarkable streak of interceptions Sunday against Buffalo, but he did manage to record his first career sack when he came in untouched on a blitz in the third quarter. In the process, Howard became the first Dolphins cornerback with at least four interceptions and one sack in the same season since 2013 when Dimitri Patterson accomplished the feat. Howard is the only cornerback in the NFL this season with the four-INT, one-sack combination; the only other player to have done it is Baltimore safety Eric Weddle (six picks, one sack).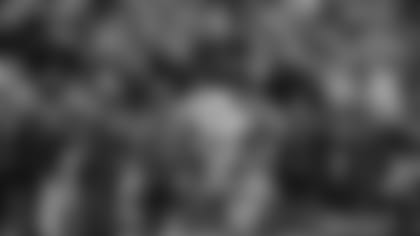 The ring's the thing: Kenyan Drake has impressed since taking over full-time running back duties with Damien Williams sidelined with a shoulder injury, but it was an off-the-field item that got him mentioned in Peter King's Monday Morning Quarterback column this week. Drake was featured in the State Farm Most Valuable Possession segment, and this was his reply: "It's my graduation ring from the University of Alabama. It's called an 'A Club' ring. I had a great career at Alabama, but I'm pretty proud of the fact I got my degree (in communications) in three-and-a-half years. Seeing that ring, it epitomizes the struggle I had in college. At Alabama, you've got to work. From the time I walked on campus, 'student-athlete' was preached to us every day. To me, and to my parents, I can tell you that ring means more than any touchdown I scored."
Weather watch: The Dolphins-Chiefs game will come exactly 28 years after the teams were involved in the coldest game ever at Hard Rock Stadium. It was 40 degrees at kickoff Dec. 24, 1989 when the Chiefs defeated the Dolphins 27-24 in the final game of the regular season. The forecast for Kansas City for Sunday, according to weather.com, calls for morning clouds giving way to sunshine in the afternoon and a high of 32 degrees with no precipitation.
Broadcast news: Kevin Harlan (play-by-play), Rich Gannon (color analyst) and Jenny Dell (sideline) will call the Dolphins-Chiefs game for CBS.