Running back Kenyan Drake's second consecutive 100-yard rushing performance has led to a second consecutive nomination for FedEx Ground Player of the Week honors.
Drake rushed for 114 yards against New England, beginning his night with a 26-yard run and later adding a 31-yard gain. Drake averaged 4.6 yards on his 25 carries.
The other nominees this week are Jordan Howard of the Chicago Bears and Buffalo's LeSean McCoy, who the Dolphins will face this weekend.
Voting for the winners of the FedEx Ground Player of the Week and FedEx Air Player of the Week is open until Thursday at 3 p.m. ET at http://NFL.com/FedEx. Fans can also vote on Twitter using #AirandGround and the nominee's last name.
A weekly $2,000 donation will be made in the name of both of the FedEx Air & Ground winners to the USO through FedEx Cares. The donation will be used to support USO programs that keep service members connected to family, home and country as they depart the military and find a new path in civilian life.
Williams watch: While Drake has shown over the past two weeks he can handle a full work load at running back, Head Coach Adam Gase is looking forward to going back to his two-man rotation at the position and the return of Damien Williams. Williams missed the past two games because of a shoulder injury he sustained in the first New England game at Gillette Stadium on Nov. 26. Gase said he was hoping Williams would be able to return to practice this week. "We liked that combination of him and Damien; it really caused a lot of problems because both of those guys can do everything you want them to do," Gase said. "We're going to keep trying to get (Williams) ready to go, strengthen him up as much as we can. I know this has been frustrating for him. He wants to get out there, he wants to help us. We just gotta keep getting him stronger and then when the trainers say he's ready to go on the field, we'll put him on the field."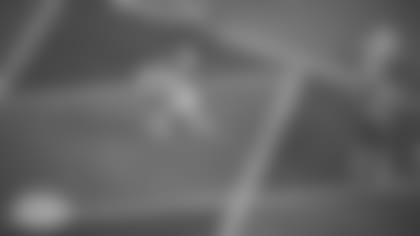 Landry lands in end zone: Wide receiver Jarvis Landry had yet another productive performance for the Dolphins, with eight catches for 46 yards and two touchdowns. It kept alive his streak of getting at least five receptions in every game — he's the only player in the NFL to accomplish that feat this season. More importantly, Landry scored his seventh and eighth touchdowns of the season, increasing his career-best total. "It just happens," Gase said. "We call certain plays and there's options and sometimes it's dictated by coverage, so we just kinda caught some teams in the right coverage." Landry has 88 receptions on the season, tied for second-best in the NFL with DeAndre Hopkins behind Antonio Brown (99). Landry needs 22 catches over the final three games to match his franchise record of 110 set in 2015.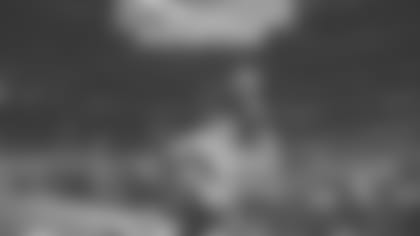 Grant gets involved: Second-year player Jakeem Grant has been the primary kick returner all season, but he played a key role on offense against New England. Grant had two catches against the Patriots, a 17-yard gain in the first quarter and a 25-yard touchdown catch that gave the Dolphins a 20-10 lead in the third quarter. Grant came in with three catches for 15 yards on the season. "We kept working on these packages with him and it just never flowed right in a game in a lot of the previous games where we weren't getting the matchups we wanted and we were seeing coverages that were different than we thought," Gase said. "I think this game it was more, 'We're going to put it out there.'  We accidentally kind of fell into a couple of them the last time we played them because we lost all the running backs. So we started putting him out there more and it just kind of got us thinking a little bit of, 'OK, maybe we should just put him out there and let's just see what happens.' He can do so much and it kind of lets us play around with some things with him and Jarvis. And when you start doing the things where they're in the backfield and then they're all playing different positions and different spots, guys have fun with that. They like being able to do something a little creative so we kind of started doing that stuff."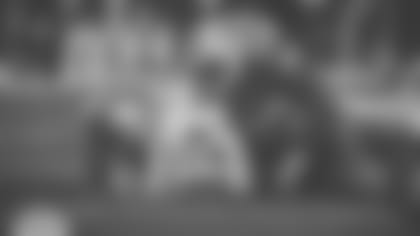 Defense delivers: The final score didn't do justice to the performance of the defense Monday night against New England. The Dolphins allowed the Patriots only 248 total yards, more than 100 yards less than New England's previous season low (371 vs. Kansas City in Week 1). The Dolphins held Tom Brady to a 59.5 passer rating, his lowest rating since October 2013 when he posted a 53.5 against the Jets. It was the eighth time the Dolphins held Brady to a passer rating under 70. The Dolphins' two interceptions marked the first time in more than two years (Dec. 6, 2015) that Brady had been picked off twice in the same game. Perhaps the most impressive defensive stat was the Dolphins holding New England to 0-for-11 in third-down conversions. That came one week after they held Denver to 1-for-13. The two-week total of 1-for-24 is the best defensive showing in the NFL since 2009 (Jets, 1-for-25) and the second-best over the past 40 seasons.