With starters Laremy Tunsil and Jermon Bushrod missing the first two days of practice this week, the Dolphins find themselves in a situation where they have to prepare all sorts of contingency plans along the offensive line.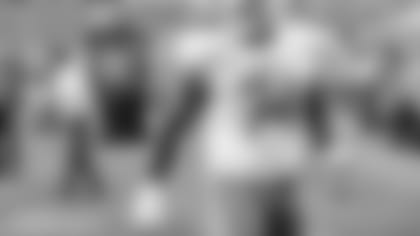 That means some cross-training to have as many options as possible in the event Bushrod or Tunsil, or both, are forced to sit out the game against the New England Patriots on Sunday.
"We're looking at what's our best five for this game and who's going to be healthy and who's available," Head Coach Adam Gase said before practice Thursday. "That's why sometimes it does take the whole week to kind of figure out what's best for us, because you have to move a lot of guys in practice because when we're only practicing with eight guys and we're doing scout team and they're taking a lot of reps, so we're getting good looks."
Tunsil has been sitting out so far this week because of illness, while Bushrod is nursing a foot injury.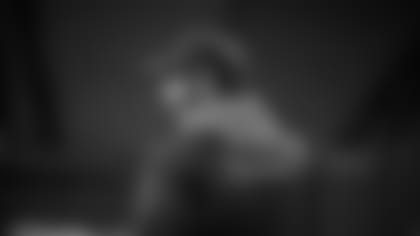 The thought is that Jesse Davis would start at right guard if only Bushrod is out, with veteran Sam Young taking over for Davis as the starter at right tackle. Gase said Thursday he was confident Tunsil would be able to play against New England, but it clearly would create new complications if he winds up being unavailable.
"Obviously, this week is a good test for us to move pieces around and figure out what's our best way to go about it," Gase said. "That's what we've been doing in practice. These are the things you have to go through. Sometimes it's frustrating when it happens because you just want those guys to be able to get their reps and have a feel for what they're going to get, but when this happens it's one of those unpredictable things, like a lot of other things that happen during an NFL season. It gives other guys a chance to get better and be ready to go, so if something happened, this week kind of gave us some confidence in moving guys around."
Cutler update: Quarterback Jay Cutler remains in the concussion protocol, although he was able to throw some passes in practice Thursday. Gase said he was in no hurry to make a decision on his starting quarterback for the New England game Sunday — assuming Cutler eventually gets cleared to play. Gase said before practice Thursday he would have been comfortable with the idea of Cutler playing against the Patriots even if he didn't practice: "Because of being a veteran player, yes."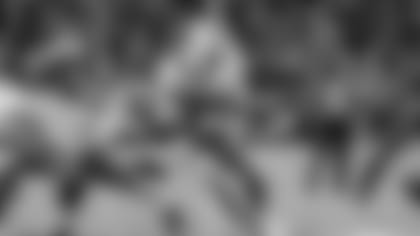 Thomas takes off: Tight end Julius Thomas' production has increased since the Thursday night game against the Baltimore Ravens, and it's not by accident. It came as the result of some self-scouting Gase did during the long weekend that followed the Thursday night game when the players had their "mini-bye." Thomas averaged four receptions in the past three games after having 17 catches in the first seven games. Both of his touchdowns have come in the past three games, against Oakland and Carolina. "We made some adjustments and tried to put some of those guys that we really hadn't done a good job of using," Gase said. "I think Julius, I didn't get him going enough early in the season. I feel like we got in a little bit of a groove. I still think there's some other things we can do and just trying to use the tight ends and the backs and see that receiving group, just keep moving those guys around making it hard."
Defending the tight end: On the defensive side for the Dolphins, stopping opposing tight ends has proven a challenge in recent weeks, and it's not going to get any easier this Sunday against New England's Rob Gronkowski and newly acquired Martellus Bennett. A tight end has scored against the Dolphins four of the past five games, the one exception being the Sunday night matchup against Oakland. That night, Oakland tight end Jared Cook had eight catches for 126 yards. Gronkowski is second on the Patriots this season with 620 receiving yards. Along with Gronkowski and Bennett, the Patriots roster also includes former Colts starter Dwayne Allen, although he has only three receptions on the season. "It's a good test, for sure," Gase said. "We'll see how quickly we can get things corrected. It is tough when you have multiple guys that play that position, especially if you bring them all out on the field at the same time. Now you're trying to find everybody and figure out what they're doing because these guys have the ability to get big, stay big, spread it out and do multiple formations. They make it very difficult for defenses to prepare for them. When they do that, they end up limiting the calls the defensive coordinator can have because you might not see it. They might not run it the entire game. It's time on task. That's what makes this offense very difficult to go against because you don't know what they're going to come out in. They'll change it up as much as (Offensive Coordinator) Josh (McDaniels) feels like he needs to, to keep you off balance."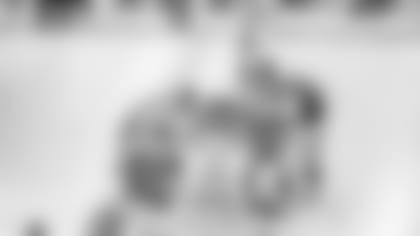 Thanksgiving feast: The Dolphins practiced Thursday, as they were not involved in a Thanksgiving Day game for the sixth consecutive season. That's kind of a shame, in a sense, because the Dolphins have had a lot of success on the turkey-themed holiday. The Dolphins have a 5-2 record on Thanksgiving, with victories in 1973 (14-7 vs. Dallas), 1977 (55-14 vs. St. Louis), 1993 (16-14 vs. Dallas), 2003 (40-21 vs. Dallas) and 2006 (27-10 vs. Detroit) and losses against Dallas in 1999 and 2011. The Dolphins' .714 winning percentage in Thanksgiving Day games was tied for second-best entering today among teams with at least five appearances. Only Philadelphia (.857) was better.