Safety Reshad Jones was enjoyed a Cirque du Soleil performance right next to Hard Rock Stadium on Tuesday when he got the call from Head Coach Adam Gase informing him he had been selected to the Pro Bowl for the second time in his career.
Jones said he was confident he'd be voted in with his body of work after he missed the last 10 games of the 2016 season because of a shoulder injury that ultimately required surgery.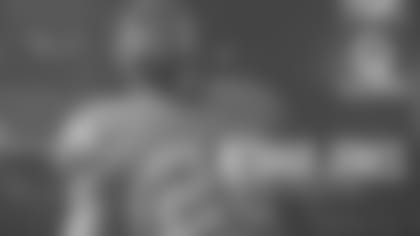 "I was excited," Jones said. "I was counting on it. I put in hard work. I worked hard throughout the offseason. It just doesn't start during the season. It starts with offseason training. I put the work in, so it's expected.
"It just let me know that all my hard work and dedication is not being overlooked. It wasn't just me, though. I've got to give credit to all my teammates, my front seven who put pressure on the quarterback and guys who stepped up. It was a total team effort, it wasn't just me that should get the accolades."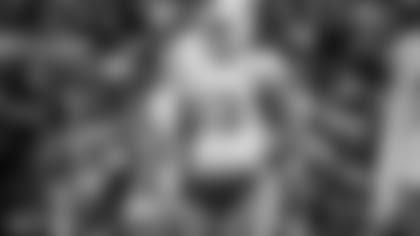 Support for Suh: Head Coach Adam Gase suggested Pro Bowl selections often come down to perception, but he had a hard time understanding how defensive tackle Ndamukong Suh was left off the AFC roster. The three AFC defensive tackles selected were Jurrell Casey of the Tennessee Titans, Geno Atkins of the Cincinnati Bengals and Malik Jackson of the Jacksonville Jaguars. "Every team we play, there's two to three guys on him," Gase said of Suh. "I don't understand that one. To me that guy should be penciled in before they even start voting."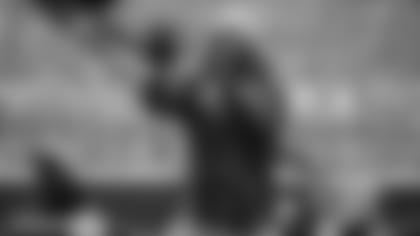 Veterans sidelined: Tight end DeVante Parker' season came to an end Wednesday when he was placed on injured reserve because of a foot injury he sustained early in the game at Buffalo. "He did early in the game and played through it," Gase said. "Guess he got rolled up on early in the game." Also placed on IR was guard Jermon Bushrod, who was in his second season with the Dolphins after spending the 2015 season in Chicago with Gase as his offensive coordinator. Bushrod missed the past four games because of a foot injury and Gase said the injury never came around to where Bushrod could return to the lineup. "We counted on him to be there every day and he pretty much was," Gase said. "He was always great in the locker room."
Eyes on Arrowhead: Head Coach Adam Gase became very familiar with Arrowhead Stadium during his six seasons as an assistant coach with the Denver Broncos, and he's looking forward to going back to Kansas City. Maybe one reason for that is Gase's success is Kansas City: The Broncos were 5-1 at Arrowhead Stadium during Gase's six seasons, including 2-0 when Gase was offensive coordinator. "It's one of my favorite stadiums to go to, being in that division," Gase said. "Those fans, they're into it. It's hard to hear."
Practice squad move: Along with the moves the Dolphins made on their active roster Wednesday, they also made a practice squad transaction when they signed cornerback Taveze Calhoun and released David Rivers III. With tight end Thomas Duarte promoted from the practice squad Wednesday, the Dolphins have an opening on the 10-player unit.