The Dolphins turned the page Tuesday and their focus now is on their next game coming up this weekend against the Tampa Bay Buccaneers.
Since Adam Gase became head coach of the Dolphins in 2016, the team has demonstrated the ability to bounce back from disappointing losses and not let anything linger after the final whistle.
Gase does not expect that to change this week.
"This group is pretty good at moving on," he said Tuesday in his weekly day-after-the-game press conference. "I think the coaching staff too. That's our job. We've got a lot of time left, a lot of ball left."
Gase also pointed out that the standings are pretty bunched up in the AFC with seven weeks left in the regular season.
The New England Patriots and Pittsburgh Steelers lead the way with 7-2 records, but behind them there are eight teams with between four and six victories.
"I don't know if you guys kind of pay attention to the rest of the league, but it's not like anybody is running away with anything," Gase said. "It's a total disaster everywhere. There's about two teams where everybody is all happy. Everywhere else it's misery."
* Drake does it again:* A week after producing the Dolphins' longest run of the season with a 42-yard again against the Oakland Raiders, Kenyan Drake improved on that with his 66-yard touchdown against the Carolina Panthers. Drake's big run came on a third-and-1 play in the third quarter. "The guys knew on that particular play that he had this last game where we made a big emphasis of, if we got into that situation they were very aggressive and we felt like we had seen enough on tape to where if we did get into that situation and got that play called, if we blocked that, there was going to be a chance for him to get to the second level," Gase said. "It was going to be him and the safety. The guys blocked it really well and gave him a lot of room to get through that hole and then it's his job to make that safety miss and with his speed it's hard to figure out which direction he was going to go. … If everybody was on the right angles we were going to have a shot for a big play." Drake's run was the Dolphins' longest since Oct. 27, 2015 when Lamar Miller scored on an 85-yard touchdown run against the Houston Texans.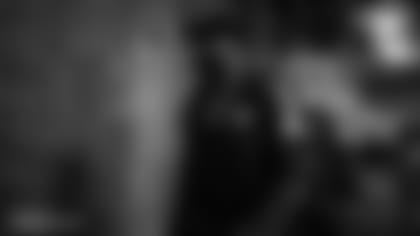 McDonald makes impact: Safety T.J. McDonald made his presence felt in his first game with the Dolphins, as he led the team with nine tackles and delivered a couple of big hits. McDonald almost came up with an interception near the Dolphins goal line in the first quarter when the game was scoreless. The play initially was ruled an interception after McDonald dove to pick off a Cam Newton pass, but the ruling was changed to an incompletion after a replay review. McDonald played 75 of the 77 defensive snaps, tying with cornerback Xavien Howard for most by a Dolphins defensive back in the game.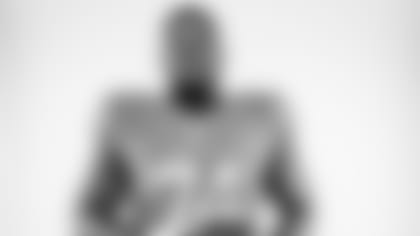 Bushrod up for award: Guard Jermon Bushrod was announced Tuesday as the Dolphins nominee for the Art Rooney Sportsmanship Award. A panel of former players will select eight finalists from among the 32 nominees and current players will vote for a winner Dec. 15. The winner will be announced during the NFL Honors show Saturday, Feb. 3 on NBC. Tackle Branden Albert was the Dolphins nominee last season when the award went to Colts running back Frank Gore. The award, named after Pittsburgh Steelers founding owner Art Rooney Sr., was created in 2014 and other winners were Larry Fitzgerald (2014) and Charles Woodson (2015).
Pro Bowl voting: Voting for the 2018 Pro Bowl began Tuesday and will run for four weeks, ending Thursday, Dec. 14. Pro Bowl rosters will be announced Dec. 19 live on NFL Network at 8 p.m. ET. The 2018 game will be played Jan. 28 at Camping World Stadium in Orlando with a new starting time of 3 p.m. Voting is available online at NFL.com/ProBowlVote or on Twitter at @NFL or via entry cards tweeted from all 32 team accounts.