Long-snapper John Denney is known by Dolphins fans for his consistency and his durability, but the longest-tenured player on the roster has some impressive talent off the football field as well.
Those talents currently are on display at SI.com as part of a contest to find the NFL MVP: Most Valuable Performer. The goal is to find the player with the best off-the-field talent, and Denney's talent is playing the violin.
CBS and Sports Illustrated teamed up with the NFL Players Association to discover players who can sing, juggle, perform magic, or any other unique skill. Players have been submitting their talent auditions to be used in qualifying rounds hosted on SI.com. Starting last Friday, the player submissions will be rolled out online over four weeks, allowing fans to cast a vote for their favorite performances.
Denney was part of the first group of players, a group that included Carolina running back Jonathan Stewart (piano); Bengals wide receiver A.J. Green (juggling); Arizona defensive back Justin Bethel (drums); Bills defensive end Eddie Yarbrough (yukulele); New England's Jacob and Cody Hollister (singing, guitar); Denver offensive lineman Max Garcia (singing); and Chargers tackle Joe Barksdale (guitar).
The top players from teams who have been eliminated from the postseason who shine online will be flown to Hollywood to compete in a live one-hour special on CBS and CBS All Access on Thursday, Jan. 25 at 9 p.m. ET. During the show, a panel of judges will critique each player's performance before viewers vote live online at CBS.com to determine the MVP: MOST VALUABLE PERFORMER. The winner will be revealed at the end of the show.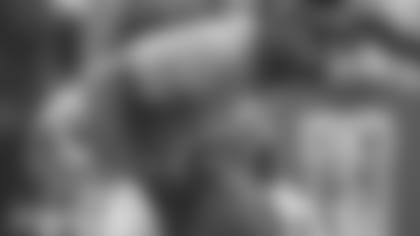 Pro Bowl process: Fan voting for the 2018 Pro Bowl is down to its last week. Fan voting for the 2018 Pro Bowl will continue online and on web-enabled mobile phones at www.NFL.com/probowlvote through Thursday, Dec. 14. In addition, fans may vote via Twitter's Direct Message (DM) Voting Experience, which has never been done for an All-Star game before. Fans may participate via entry cards tweeted from all 32 team accounts or by directly visiting the @NFL profile page at Twitter.com/NFL. The entry cards will initiate a private "Direct Message" and enable fans to select a position group or search for a player or team to begin the voting process. Starting Thursday, fans also can vote directly on Twitter with the #ProBowlVote hashtag. To cast such a vote, fans should tweet the first and last name of the player, or the player's official Twitter handle, along with the hashtag: #ProBowlVote. This method is in addition to the online ballot at NFL.com/ProBowlVote and the DM Voting Experience, which will both be available throughout the voting period. The 2018 Pro Bowl, which kicks off at a new start time of 3 p.m. ET on Sunday, Jan. 28, will be played at Camping World Stadium in Orlando. Players for the game are determined by the consensus votes of fans, players and coaches. Each group's vote counts one-third toward determining the 88 players who will be selected to the Pro Bowl. NFL players and coaches will cast their votes Friday, Dec. 15. Pro Bowl rosters will be announced Tuesday, Dec. 19 live on NFL Network's Pro Bowl special at 8 p.m. ET.
Practice schedule: As they did prior to the Monday night game at Carolina, the Dolphins did not conduct a practice Wednesday. Instead, they just pushed their schedule back one day, with the normal Wednesday practice now taking place Thursday, the Thursday work moving to Friday, etc.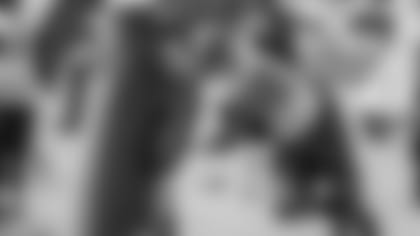 Personnel moves: The Dolphins filled the two openings on their practice squad when they signed defensive back Davis Rivers (Youngstown State) and defensive end Jonathan Woodard (Central Arkansas). The other members of the practice squad are QB Brandon Doughty, WR Malcolm Lewis, RB Brandon Radcliff, T Sean Hickey, WR Drew Morgan, TE Thomas Duarte, WR Rashawn Scott and DT Gabe Wright.