The Dolphins were scheduled to have their bye this week, but things changed after Hurricane Irma forced the postponement of the regular season opener against the Tampa Bay Buccaneers.
The game was moved to Sunday because, as it happened, the Dolphins and Buccaneers both had the same bye week on the original schedule. It was a repeat of the 1992 season when the Dolphins' opener against the New England Patriots was postponed because of Hurricane Andrew and moved to Week 7 when both teams originally had their bye.
There have been three other instances when a weather or unforeseen event forced a Dolphins game to be postponed or moved. It also happened in 2003 (California wildfire), 2004 (Hurricane Jeanne) and 2005 (Hurricane Wilma).
While the Dolphins and Buccaneers waited an extra 10 weeks to play their game, this isn't the longest delay for a Dolphins game. That distinction belongs to a Dolphins-Bills game in Week 2 of the 2001 season that was postponed to Jan. 6 because of the NFL's decision to not have any games the weekend after the events of 9/11.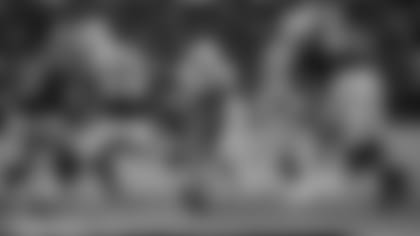 Red zone rewards: Head Coach Adam Gase pointed out Tuesday that the Dolphins need to be more consistent on offense to get into the red zone because they've had good success once they've gotten there. The numbers back him up. In fact, the Philadelphia Eagles, who own the league's best record at 8-1, are the only team in the NFL with a better touchdown percentage in the red zone than the Dolphins. The Dolphins stand at 70.59 percent, while the Eagles are at 72.41.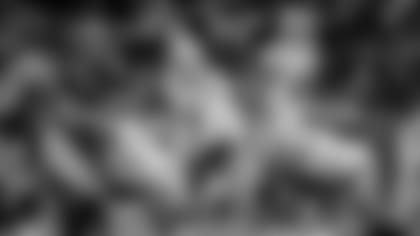 Lineup details: Through their first nine games of the season, the Dolphins have been sticking with the same combinations on offense more than just about every other team in the league. The Dolphins have used 96 different lineups on offense, which easily is the lowest total in the NFL (New England is second-lowest with 113). The Dolphins have used six different starting lineups, tied for second-fewest behind the Atlanta Falcons with five. On defense, the Dolphins have used nine different starting lineups, which is tied for second-most behind San Francisco with 10.
Day off: The Dolphins normally begin their week of preparation with a Wednesday practice, but Head Coach Adam Gase took a different approach after the team played in Carolina on Monday night. After having his players come in for meetings Tuesday, Gase gave them the day off. The Dolphins will be back at practice Thursday.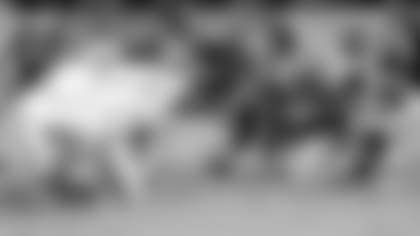 TV talk: The Dolphins' game against the Denver Broncos on Dec. 2 has been cross-flexed from CBS to FOX, though it will remain a 1 p.m. ET kickoff. … Dick Stockton (play-by-play), Mark Schlereth (color analyst) and Shannon Spake (sideline) will call the Dolphins-Bucs game Sunday on FOX.