The Dolphins will have a new look at tight end Sunday against the Kansas City Chiefs, with A.J. Derby and Thomas Duarte entering the picture after starter DeVante Parker was placed on injured reserve.
Derby was active last Sunday against Buffalo for the first time since being claimed off waivers from Denver on Nov. 29 but did not appear in the game. Duarte was promoted from the practice squad Tuesday.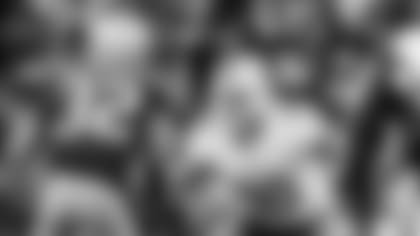 The Dolphins also have veteran Anthony Fasano and MarQueis Gray at tight end.
Offensive coordinator Clyde Christensen suggested Thursday that Derby could slide into Thomas' role.
"We're kind of treating it as one-for-one," Christensen said. "A.J. can run. He can run and catch. Julius will be hard to replace in a lot of ways because he did both OK. He certainly excelled in the pass game and he had really bought in to the run-block stuff, and then just experience. As far as running and catching, (Derby has) been impressive (in practice)."
Christensen said Gray's role likely would remain as it has been, with some fullback thrown in there, but that his snap count might go up.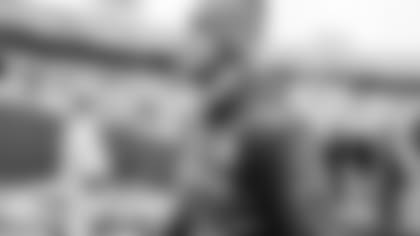 Tannehill take: Quarterback Ryan Tannehill has managed to make a contribution this season while continuing to work his way back from his knee injury. Head Coach Adam Gase said Thursday the decision was made as an organization to keep players on IR around the team, and Tannehill has taken advantage to attend meetings, take notes and provide suggestions, at practice or during games. "I don't think that would surprise any of you that he has been extremely conscientious," Christensen said. "He's stayed extremely involved." Staying involved with the team no doubt has mental benefits for Tannehill, who has shown signs of progress on a physical level. "In Buffalo I saw him jumping around," Christensen said. "I don't know if it was to keep warm, but it was good to see him bouncing off those knees. His feedback is that he really feels good and he's on the timeline he needs to be on. That's encouraging."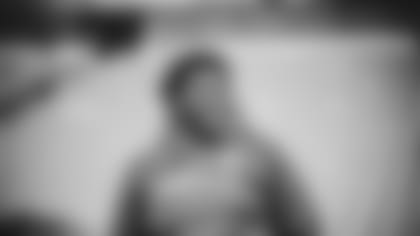 Smith's big chance: Tackle Eric Smith impressed the Dolphins enough in training camp that he earned a spot on the 53-man roster as a rookie free agent, and enough that they decided to bring him back off injured reserve this week. Smith joined guard Ted Larsen as the two players brought back from injured reserve by the Dolphins this season. "He's looked good in practice," Head Coach Adam Gase said. "He deserved to get up. He's shown a lot of good things in practice." Smith switched his jersey number from 71 to 72 when that became available in training camp because it's the number he's worn throughout his football career as a tribute to his mother's birth year.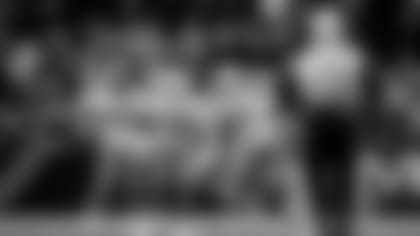 Onside onslaught: The Dolphins' remarkable success with onside kicks this season is a tribute to kicker Bobby McCain above and beyond anything else, according to Special Teams Coordinator Darren Rizzi. The Dolphins had their third successful onside kick against Buffalo last Sunday, following those against the Oakland Raiders and the Denver Broncos. "The No. 1 thing is Cody Parkey hit some really good balls," Rizzi said. "I'll start with that. The impressive thing about that is we've had three different types of onside kicks. It hasn't been the same one every time. That's really saying something for Cody. Hats off to Cody on that, because we've had three different types of kicks that we've recovered. It is a high number. It really comes back to Cody and the execution."
Practice squad move: The Dolphins filled out their practice squad opening Thursday when they signed former University of Miami cornerback Tracy Howard. Howard had been out of the NFL since being released off the Jacksonville Jaguars practice squad in September. He played 15 games with three starts in 2016 with the Cleveland Browns after making the 53-man roster as an undrafted rookie free agent.