Defensive end Cameron Wake does not shy away from saying he has high expectations. That applies for him and for the defensive line.
And the five-time Pro Bowl selection has no problem saying he doesn't think the Dolphins defensive line is playing up to expectations this season.
"Absolutely not," Wake said Friday without hesitation.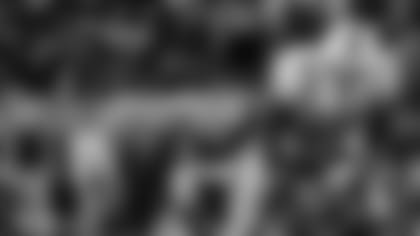 "Every," Wake said, equally quickly. "Every way. I don't feel like we've gotten enough pressure on the quarterback. I feel like we probably should have more TFLs (tackles for loss). I feel like there's probably more production from that unit. I don't think you would ask anybody on that line if that's been good enough from us. I may be a little biased, but I feel like we control a lot of what's going on because we can affect the running game, we can affect the passing game and I feel like with the kind of guys we have in there, our expectations are probably higher than most. We still have some work to do."
Wake says he doesn't know why his group hasn't played up to his expectations, but he says he won't stop trying to correct the situation.
"If I had the answer to the why, it would no longer be," Wake said. "I would have fixed it. If I knew why the roof was leaking, I'd have fixed it. It could be a lot of different things, but to me there's only one to fix the unknown problems and that's harder work, more attention to detail and playing together."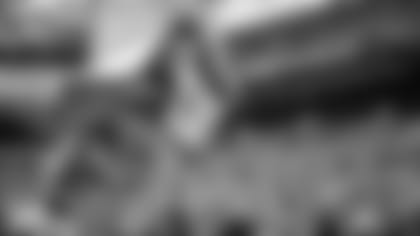 Catch the leader: Jarvis Landry led the NFL in receptions with 61 after the games of last weekend, but he now finds himself trailing Pittsburgh's Antonio Brown by nine catches after Brown put on a show against Tennessee in the Thursday night game. Brown had 10 catches in the Steelers' 40-17 victory, including three for touchdowns. Landry is trying to become the second player in Dolphins history to lead the NFL in receptions, though he says it's not something he's worried about. Or maybe only a little bit. "It doesn't make any difference," Landry said. "I was getting after (Head Coach Adam Gase) a little bit today. Antonio Brown took it back last night, so I've got to go back and get it. I told him I needed a couple of extra passes this week."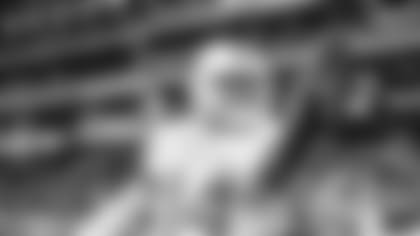 Celebration watch: Landry praised the Pittsburgh offense after watching the game Thursday night and also gave kudos for them "making that celebration rule really come to life." Landry then hinted he's got something up his sleeve to punctuate a future Dolphins touchdown. "It's coming," he said. "I can't give you all the ideas. If I give it to you now, then what have you got to look forward to? … It's a little bit of everything. … You just get your tickets to the show."
Parker plans: Big things were expected from third-year wide receiver DeVante Parker this season, though he was sidetracked by an ankle injury that sidelined him for three games. Parker has 11 catches in his two games since the injury and he says he's working his way back to where he was before he got hurt against the Tennessee Titans on Oct. 8. The soft-spoken Parker says he's basically trying to make the catch when the ball is thrown his way, but certainly won't be demanding the ball. "I don't tell them to throw me the ball or anything," he said. "I don't demand the ball. I'm not that type of player or a person. That's just not me." Parker said he ever gets to the point, it won't be for a few more years.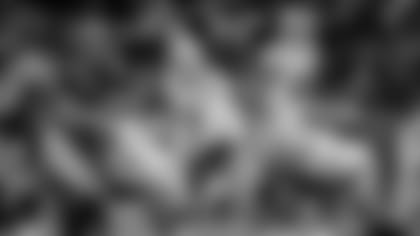 Connections: The Dolphins have two players who played for the Buccaneers, starting guard Ted Larsen and cornerback Alterraun Verner. Larsen played four seasons (2010-13) with Tampa Bay, while Verner spent the past three seasons with the Bucs. Dolphins offensive coordinator Clyde Christensen spent six seasons as an assistant coach for the Bucs, including the last one (2001) as offensive coordinator. On the flip side, Tampa Bay has two former Dolphins players on its roster: cornerback Brent Grimes and defensive tackle Chris Baker.