Who is your Dolphins breakout performer of the season?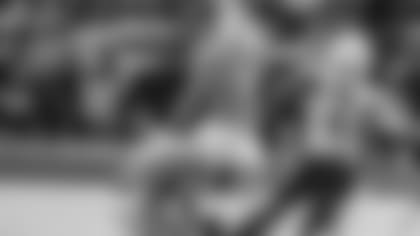 My Dolphins breakout performer of the season is Bobby McCain. I would like to say Kenyon Drake, but I haven't seen enough of him yet. So I'll go with Parkey. He has been near perfect and has helped us put some much-needed points on the board. We've had a few questionable kickers over the years and it is nice to have someone I feel confident in every time he takes the field. Hopefully his success with the Dolphins is long lasting.
Dave Buchler, Finatics.com
My breakout player of the year has to be Kenyan Drake. After the Jay Ajayi trade, I was with most Dolphins fans asking what we were going to do at running back. Drake has certainly exceeded all of our expectations at running back.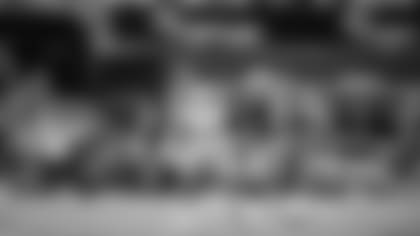 Josh Houtz, The Phinsider
There are quite a few players I would consider for breakout performer of 2017. Xavien Howard, Jordan Phillips, Bobby McCain and Davon Godchaux are just a few players that come to mind. But no player has had a bigger impact in 2017 than running back Kenyan Drake. Since moving Jay Ajayi to the Eagles, Drake has proven his worth as a featured back in the NFL. He can do it all: pass protection, catching out of the backfield, making defenders miss, Drake is the epitome of a playmaker. He's proven to be more than just a speed back, as he's consistently made plays after contact. As we saw vs New England, Drake is a chess piece that Adam Gase can move around to exploit mismatches. He's a big part of why the Dolphins won six games in 2017 and will play a crucial role in 2018 and beyond. Kenyan Drake is my breakout performer of 2017.
Lisa Johnson, OurTurf Football
Without question for me, it's Kenya Drake. Since the departure of Jay Ajayi, Drake has embraced the role and taking centerstage. He is proving he can be a featured back after playing the back-up role most of his college and early pro days. Drake has emerged as the Miami Dolphins featured back for 2018.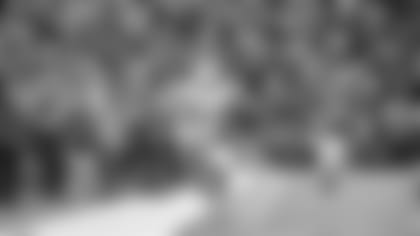 My breakout performer is Kenyan Drake. After the Ajayi trade there was a great deal of uncertainty about the running back position. Most fans, me included, felt this would set the team back even further. However, Drake has stepped in and elevated the position with increased production as a receiver in addition to strong consistent running performances. His versatility clearly works better in the Gase offense.​
Carl Leone, Bitchin' Dave's
I actually have a tie for breakout performer of the year. I would love to see how the last 2 weeks shake out in order to break it. First, there's Xavien Howard, who played all season long and has turned into a reliable cornerback who is starting to make big plays. And there's Kenyan Drake, who has made everyone forget about Jay Ajayi. Drake is doing everything asked of him and with some electricity, making big play after big play since starting at RB. Regardless of who outperforms whom these last 2 games, their futures look very bright.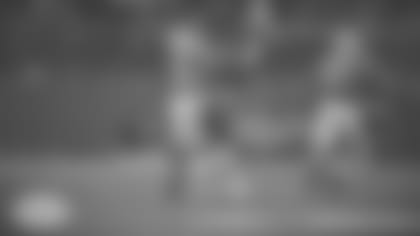 Brian Miller, PhinPhanatic.com
I know most fans will point to the play of Xavien Howard and there is no question that his play this year has been eye-popping but to me the player I think that has really broken out in 2017 is rookie Charles Harris. Harris may not have the statistics of Howard, but his play has been fantastic. Pressuring the quarterback into bad throws is imperative for the success of any defense. He has been consistent all season and continues to improve. The Dolphins found a solid player in round one and his future looks very good. Without Harris, I think Miami's defense struggles and he is starting to set the edge better as well.
Mike Oliva, DolphinsTalk.com
The breakout player of the year in my opinion is Davon Godchaux, the rookie defensive tackle who Miami selected in the 5th round this past year. Miami's run defense was very poor last year and this year they are one of the better teams in the league at stopping the run. The biggest factor in my opinion is the addition of Godchaux at defensive tackle. Godchaux has started numerous games this year and has had many impact plays both stuffing the run and getting pressure on the quarterback. Davon has had a spectacular rookie season and a breakout season for sure and his future is definitely bright as a member of the Miami Dolphins.
Ron Weiss, Ron's World of Miami Dolphins
Without question it's Kenyan Drake. He has proven he can carry the load and has been a nice surprise this season. I love the passion he brings to the offense.