The 2023 Pro Bowl Games presented by Verizon returns to Las Vegas on Sunday, February 5, 2023 at Allegiant Stadium. As the countdown to the Pro Bowl Games begin, learn more about the Miami Dolphins players that will be attending.
This year, Dolphins wide receiver Tyreek Hill, cornerback Xavien Howard, tackle Terron Armstead and linebacker Bradley Chubb were selected to the 2023 Pro Bowl Games.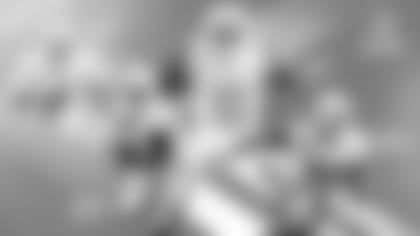 Armstead owns four Pro Bowl selections, having been selected as a starter for the NFC in 2018, 2019 and 2020 during his time with the New Orleans Saints. In the 2022 season, Armstead served as a team captain for the Dolphins and started 13 games at left tackle.
This is also Howard's fourth Pro Bowl selection, with the cornerback continuing to lead the league in interceptions (28) since his career began in 2016. During the 2022 season, Howard tallied 45 tackles, one interception and two fumble recoveries while also serving as a team captain.
Hill is heading to the NFL Pro Bowl for the seventh time in his seven-year career. It's the second-longest active streak in the NFL behind the L.A. Rams' Aaron Donald. This season, the wide receiver served as a starter in all 17 games for the Dolphins and became the franchise's single-season record holder for receiving yards (1,710). Hill, also a team captain, finished second in the league for receiving yards and earned the Dan Marino Team MVP Award.
Chubb is set to make his second NFL Pro Bowl appearance. The linebacker was acquired by the Miami Dolphins in a trade in November 2022. In 16 total games played during the 2022 season, Chubb totaled 39 tackles, 8.0 sacks and tallied a career-high three forced fumbles.
This year, players will compete in the Pro Bowl Skills Challenge as well as the first-ever AFC vs. NFC NFL Flag Football game.
The 2023 Pro Bowl Skills Show will air on Thursday, February 2 on ESPN and the Pro Bowl Games will air on Sunday, February 5, at 3 p.m. ET on ESPN and ABC.