Miami Dolphins football is back! And Miami is back in the win column to kickoff the 2022 preseason with a thrilling 26-24 victory over the Tampa Bay Buccaneers Saturday. 
The win marked the first for Mike McDaniel in his debut as a head coach. But on his first night as a coach, nerves were nowhere to be found for McDaniel. 
"The thing is I'm not good at much else besides football. So, this is the one time I'm pretty comfortable," McDaniel told former Dolphin Kim Bokamper at halftime. "It was pretty cool, though, special moment to spend with all these people."
The night proved a perfect opportunity for the young guys as quite a few showed off their skills throughout the game. 
Rookie quarterback Skylar Thompson impressed as he took every snap behind center.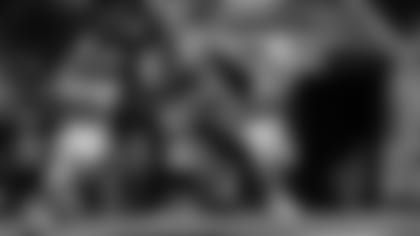 The Dolphins got down 14-3 in the first quarter but Thompson helped the team storm back in the second and third quarter, scoring 20 unanswered.
Following an impressive juggling interception from third-year defensive back Elijah Campbell, Thompson found wide receiver Lynn Bowden Jr. in the end zone from 22 yards out for the first touchdown of the year. Just two plays later second-year linebacker Darius Hodge burst into the backfield, strip-sacking Bucs' quarterback Kyle Trask and linebacker Sam Eguaveon scooped it and scored it to give Miami the lead. And they didn't look back from there.
"The whole objective of the preseason is to have adversity and fight through it," McDaniel said.
And the Dolphins did that in both halves, surviving a late Tampa Bay surge and hanging on for the victory.
The Dolphins will look to keep the momentum going as they'll head home for the preseason home-opener on Aug. 20 against the Las Vegas Raiders. Catch all of Miami's preseason games live on CBS 4.