The Dolphins will not be traveling very far during the 2019 preseason, with all four of their opponents being teams in the Southeast.
The opponents will be the Atlanta Falcons, Tampa Bay Buccaneers, Jacksonville Jaguars and New Orleans Saints. The one date that was confirmed was the game against Jacksonville, which will be played Thursday, Aug. 22 at Hard Rock Stadium and be televised by FOX.
All dates and times will be announced later this month.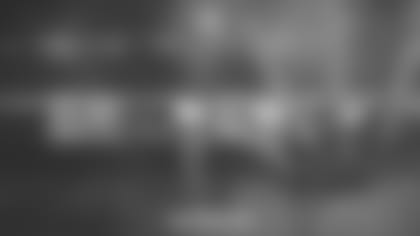 The Dolphins will open the preseason against Atlanta at Hard Rock Stadium in the first preseason week (Aug. 8-12), followed by a game against the Tampa Bay Buccaneers at Raymond James Stadium in the second week (Aug. 15-19).
The preseason will conclude with a game against the Saints at the Mercedes-Benz Superdome either Thursday, Aug. 29 or Friday, Aug. 30.
All NFL teams then will be required to make their roster cuts to 53 players on the active roster Saturday, Aug. 31, with the regular season schedule kicking off the following weekend.
The Dolphins and Bucs will hold joint practices in Tampa before the preseason game. It will mark the third time in five years the Dolphins practice with another team, following joint sessions with the Carolina Panthers in Spartanburg, South Carolina, in 2015 and with the Philadelphia Eagles in Pennsylvania in 2017.
This year will mark the second time the Dolphins have faced their four closest (geographically) NFL opponents. It first happened in 2003 when the Dolphins played host to Tampa Bay and Atlanta and traveled to Jacksonville and New Orleans.
The Dolphins are 8-8 against Atlanta in the preseason; this will be the first consecutive year the teams face each other.
The Dolphins and Buccaneers will be playing for the second consecutive year after a two-year hiatus. The Dolphins are 17-14 against Tampa Bay in the preseason.
The Dolphins have a 6-4 preseason record against the Jaguars, who they will be facing for the first time since 2013.
The Dolphins are 14-7 in the preseason against the Saints; the teams will be facing each other for the first time since 2013 when the Dolphins won 24-21 in Miami.