The most prolific pass rusher in the short-lived Alliance of American Football is now a member of the Miami Dolphins.
Outside linebacker **Jayrone Elliott**, who was tied for first with 7.5 sacks in eight games before the AAF suspended operations, officially signed with the Dolphins on Tuesday.
Elliott, 27, who signed with the San Antonio Commandeers of the AAF in December, brings three seasons of NFL experience, all with the Green Bay Packers. He hadn't played in the NFL since 2016 before his stint in the new league.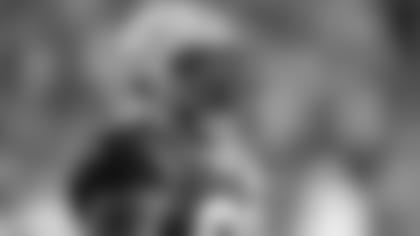 Elliott went to training camp with the New Orleans Saints in 2018 before being among the cuts down to the 53-man roster.
After playing defensive end at the University of Toledo, Elliott joined the Green Bay Packers as a rookie free agent in 2014. He earned a roster spot as a 3-4 outside linebacker after leading the NFL in the 2014 preseason with five sacks.
In three seasons with the Packers, Elliott appeared in 38 regular season games and had four sacks, including three in 2015.
Dallas traded for Elliott on Sept. 3, 2017, but he didn't play a game for the Cowboys.
Off the field, Elliott was selected in 2016 as the Packers' Walter Payton Man of the Year nominee.
This was the NFL.com description of Elliott's off-the-field contributions: "This past offseason, he was one of the six current and former players that took part in the 2016 Green Bay Packers Tailgate Tour. The 11th annual five-city tour made stops throughout central and southern Wisconsin raising monies for local non-profits. He also participated in the Green Bay Packers "GiveBack" Celebrity Bowling event that helped benefit the Northeast Wisconsin Technical College Student Emergency Fund and has been a supporter of the March of Dimes by donating a dinner to help bring awareness and support to the organization.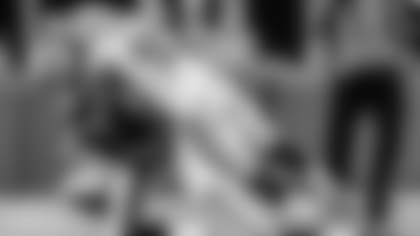 "He has been a regular at Packers Partners Fan club events and has been involved with speaking to the cadets that are part of the Challenge Academy, which is an alternative education program designed to help at-risk youth. He has also attended the Children's Heart Foundation Golf outing in Fond du Lac and the first Breast Cancer Awareness high school football game between De Pere vs. Bayport, with all proceeds benefiting the American Cancer Society."