With the most important preseason game now in front of us and with an up-and-down performance against the Carolina Panthers now behind us, let's see where things stand less than three weeks before the regular season begins.
There were several encouraging performances against the Panthers. But the lasting impression was an offense that continued to stop itself with penalties and negative plays and a defense that was far too generous against the run. Ryan Tannehill played five series: none were three-and-out and three of the five produced field goals. All promising. But in each case something happened. A holding penalty. A negative run. Offensive pass interference. Those things are tough to overcome. So is a 71-yard run given up by the first-team defense. "We've got a few more weeks to clean it up," said coach Adam Gase.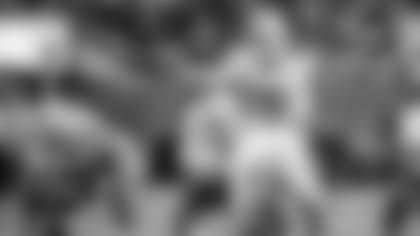 Speaking of Tannehill, he continued what we have seen throughout the summer. He played almost an entire half, completed all but three of his 17 passes, and escaped for the second straight game without even hardly being touched. Amid everything going on right now with this team, don't overlook the major priority heading into training camp: Keep Tannehill healthy. So far the plan is working quite nicely. No he didn't take many down-the-field chances against the Panthers but you can be sure that will come. The bottom line is that he continues to progress without any physical limitations.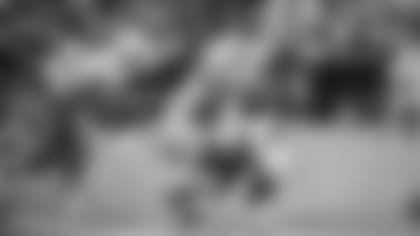 Carolina offensive tackle Matt Kalil probably doesn't want to see veteran defensive end Robert Quinn again anytime soon. Guess you could say Quinn left a lasting impression, beating Kalil for a pair of first half sacks. If this is the Quinn we're going to get, I'll take it. He sure comes around the corner like a younger version of Cam Wake.
Quinn wasn't the only individual standout. Xavien Howard continued a sensational summer with an interception. Kenyan Drake reversed fields and turned it into a 34-yard gain. Jakeem Grant took advantage of his starting opportunity with four catches and Danny Amendola showed us what he has always done, get open and make every catch look easy. Did I mention Bryce Petty who for the second straight game put together a late touchdown drive? Or how about safety Maurice Smith who continues to show he belongs?
And then there's a kicking battle that just won't go away. Draft pick Jason Sanders was three-for-three and undrafted rookie Greg Joseph nailed a 54-yarder. This is a nice problem to have, two capable of kickers, and a tough decision to make. Both have done well in practice. I would imagine this competition should continue through the fourth preseason game. Right now, it's too close to call.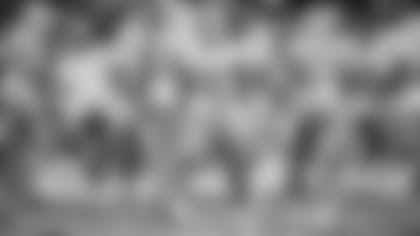 Back-to-back plays early in the second quarter clearly demonstrated what middle linebacker Raekwon McMillan is capable of doing. On the first play, he had the presence to read a screen pass and the result was a nice tackle and a 2-yard loss. On the next play he showed his pass coverage ability, holding Christian McCaffrey to a short gain. But that pass coverage ability clearly needs work as McMillan couldn't stay with Carolina tight end Ian Thomas on a touchdown producing crossing pattern later in the quarter. My thought? It was good to see McMillan getting comfortable in his role. Now he needs to get even more comfortable.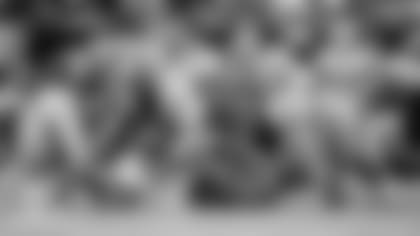 Yes, the penalties are a concern. But I maintain they can be corrected and you can be sure where the emphasis will be this week on the practice field. My bigger concern right now is the rushing defense. We saw some positive moments against the Panthers. We saw what a difference the speed of rookie linebacker Jerome Baker can make. But we also saw that 71-yard run where there were breakdowns on each level of the defense. A week earlier against Tampa Bay, the first-team rushing defense also struggled some. I'm well aware that preseason games are never a true barometer of the regular season, but if there are problems in the rushing defense they need to be solved. I'm not going to point to the loss of Ndamukong Suh because the rushing defense had issues a season ago. As McMillan develops that will help. But it takes 11 to stop the run and the tape of that 71-yard touchdown run is all the evidence they need.
The Dolphins returned to the practice field Sunday and, afterward, Gase spoke to the media, openly discussing the concerns yet at the same time trying to put it in perspective. "I want us to do well," he said. "I want us to score on every drive. But sometimes you have to remind yourself it's the preseason. We just have to stop making mental mistakes we can control. That has to be our focus this week."
There have certainly been issues both in the red zone offense in general and on third downs in particular, but it's important to keep in mind that Gase is playing it close to the vest, opening his playbook only ever so slightly. Why give away what you do best, or the plays you like the most, when the final score is meaningless? Still, Gase has seen enough to know this: "If we want to be a better third down team, we have to be better on first and second down. We have to execute."
It's no surprise that veteran running back Frank Gore has yet to play in a preseason game. He truthfully doesn't need the work. But that doesn't mean he's not clamoring to get in there. "He's driving me insane," said Gase.
And now we turn our thoughts to the third and most important preseason game, this Saturday night against Baltimore at Hard Rock Stadium. It's important because it will be final preseason action for many of the veterans and because the starters sometimes play into the third quarter. As we saw against Carolina, this team has a lot to improve upon and as each day passes the urgency grows.