Rookie running back **Kalen Ballage** provided a thrilling moment Sunday at U.S. Bank Stadium in Minnesota when he scored on a 75-yard run on the first snap of the third quarter.
Ballage scored immediately after the second-half kickoff went into the Dolphins end zone for a touchback.
The Dolphins trailed 21-10 at the time after scoring the final 10 points of the first half, including a field goal by Jason Sanders late in the secod quarter.
Just about everyone has seen the play by now, but we've dissected it through some film study and came up with some interesting details that maybe weren't so obvious at the time.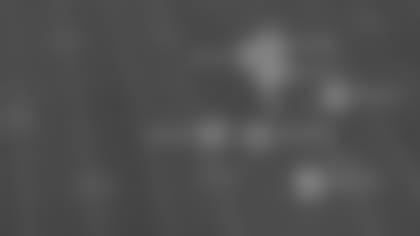 Minnesota is lining up in its usual four-man front, linebacker Eric Kendricks is about 4 yards back lined up across right guard **Jesse Davis** and linebacker Anthony Barr is about 5 yards back directly in front of left tackle **Laremy Tunsil**.
Right defensive end Everson Griffen is in a two-point stance way outside of Tunsil, and safety Harrison Smith fakes a blitz, moves back a few steps, then turns around to blitz between Barr and Griffen.
Drake goes in motion to the left and gets past Tannehill before the snap.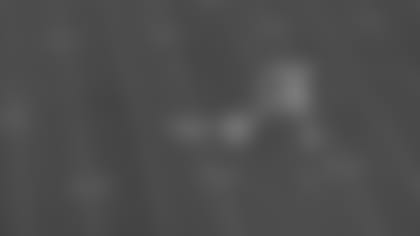 As Tannehill takes the snap, O'Leary moves left and throws a block on Smith that keeps him away from Ballage.
Left guard Ted Larsen stands up nose tackle Linval Joseph with some late help from Swanson and keeps him from going to his left, while Tunsil handles the oncoming Barr.
Right tackle Ja'Wuan James pushes left defensive end Danielle Hunter outside the right hashes, and Davis rides defensive tackle Sheldon Richardson in the same direction, creating a nice window between Joseph and him.
As he's about to reach the 25-yard line, Ballage makes a quick cut to his left behind Davis and sprints between linebacker Eric Kendricks and cornerback Trae Waynes, the latter taking a bad angle and allowing Ballage to race by him.
As Ballage reaches the 30, Stills stands up cornerback Mackensie Alexander long enough to allow Ballage to sprint by him with a quick move back to the outside.
By the time Alexander is able to turn around to start giving chase, he's in a standing position at the Dolphins 40. Ballage is at the 37 but running with a full head of steam, making this an unfair race.
Stills is still helping at this point, running and getting in the way of safety Anthony Harris.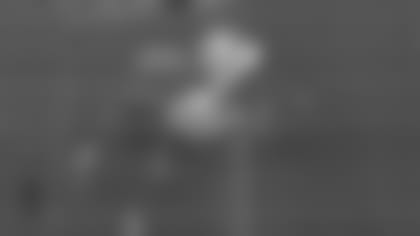 As he's racing to the end zone, Ballage maintains a 3-yard lead on all Minnesota defenders until Alexander finally starts closing in around the Vikings 15-yard line.
By that time, it's too late for him to catch up.
Ballage crosses the end zone still 3 yards ahead of him, with Stills just inside the Minnesota 10-yard line after sprinting downfield with his teammate once his blocking work is done.
DeVante Parker is at the 22-yard line with his right arm held up in celebration.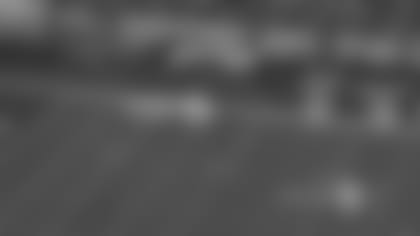 As Ballage would say Monday, it was a beautifully executed play with great blocking by the offensive line, along with a key block by O'Leary and two keys blocks downfield by Stills.
In short, a total team effort helped the Dolphins get seven points.