The Coach and The Team. How sweet it was to see them together again, honored at halftime of Sunday's game, each of the players receiving a personalized golden football for being selected by the NFL as the Greatest Team of All Time.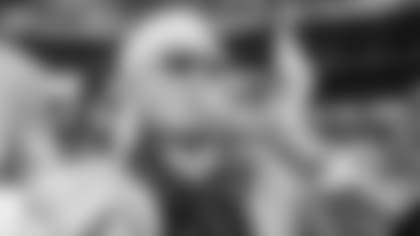 Guess you can say it all came off, well, perfectly.
For the 1972 team, represented by about 30 players, it was a chance to bask once again in the glory of their remarkable accomplishment. It never gets old, does it? It's always going to be special isn't it?
For The Coach Don Shula it was an early birthday present from the Dolphins with Shula turning 90 years old on Jan. 4. It was so easy to tell how much fun Shula was having, reuniting with these players, swapping stories, sharing laughs and celebrating a season that may never again be matched. His former players even attended a birthday party in his honor Saturday night.
So many of the stars from that team were there on Sunday. Bob Griese was there. So was Larry Csonka. And Larry Little. And Mercury Morris. All so proud.
"Name us the best team?" Csonka said. "They didn't name us. We went out and took it!"
Leave it to Griese to be a little less emotional. "Even though we always considered our team the greatest, it's nice to also be recognized by people who know," Griese said. "It's always special to see these guys."
Under a slate gray sky, the halftime ceremony even included the crowd singing happy birthday to Shula, his players raising champagne glasses to honor their beloved coach. It was a great scene, everyone posing for pictures, Shula waving at the crowd, fans standing at their seats soaking it all in.
I wondered before the NFL announced its list of the greatest teams of the first 100 years whether the 1972 Dolphins would top that list. I wondered because that was so long ago – 47 years to be exact – and so many great teams have come along since, accomplishing things statistically that had never been done before. I mean the Patriots have won six Super Bowls and so have the Steelers and there was a pretty good team in Chicago back in 1985 that only lost one game, that ironically to the Dolphins.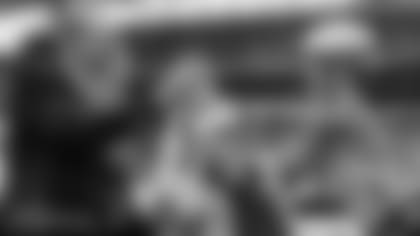 But the 1972 Dolphins got what it richly deserved, a spot on the top of that very exclusive list of the greatest teams. I mean you can't surpass perfection; you can only hope to equal it. Last I checked nobody had and it's going to take one incredible team, given the parity of today's league, to share that pedestal with the 1972 Dolphins.
On this day, though, it was all theirs. Standing so proud. Accepting those golden footballs. Looking out to at a stadium with so many people who remember that perfect journey and so many who could only wonder what it was like.
It was a special ceremony, a wonderful moment and a chance to salute a team and a coach that has meant everything to this franchise.