Observations from the first day, and a very hot and rainy one it was, of a three-day minicamp.
- Asked what he'd like to accomplish in this minicamp, Head Coach Brian Flores responded with two words: "Finish Strong." I've quickly learned that's his mindset on so many things. Learn what you need to learn. Practice what you need to practice. Refine what needs refining. And then save your best for last. Flores is all about details and fundamentals. What he wants after these three days are over is to see a team comfortable in its assignments, confident in its actions and ready to take the next step in training camp, which will most assuredly be about finishing strong.
- Flores couldn't have scripted a more challenging weather day on Tuesday. Bright sunshine and unrelenting humidity to begin with, followed by gray skies and a soft breeze and then culminating with a one hour rain storm that never seemed to let up. There was no thought of moving into the practice bubble, though many coaches I've covered would have opted for that alternative. "You play in the rain," Flores said a few weeks ago, "you practice in it." Makes perfect sense, doesn't it?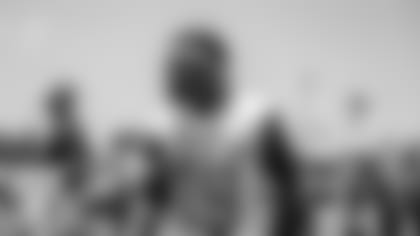 - So it's pouring out – I mean coming down almost sideways -- and there is a botched snap between quarterback **Jake Rudock** and center **Ryan Anderson** and I say to myself, there's no way they'll have to run to the "Takes No Talent" sign in the end zone as punishment. I mean, if anything is forgivable, it's a bad snap in those conditions. Nope, that's not the way things work here anymore. Rudock and Anderson got up and ran to the TNT sign together as others did as well during the course of the practice. Serious business this minicamp stuff.
- Two players. Two injuries. Two comebacks that could prove so important. **Jakeem Grant** is almost there, back at practice, though still not at full speed after missing so much time last season with a heal injury. **Albert Wilson** isn't as close. Instead of taking part in Tuesday's minicamp practice, Wilson was still rehabbing his hip, trying to get stronger and hoping to be ready when training camp begins in late July.
It's so easy to link these two players together, just as they were linked with a high-five during that memorable touchdown play last season against Oakland. They are both dynamic players, big plays waiting to happen, and we got a very enjoyable view of that during their early run of long touchdown plays last season. Now they are hoping to regain what they once had, a journey that could mean so much to the success of this offense.
- Two former No. 1 picks are getting a start over of sorts with this new coaching staff. Defensive end **Charles Harris** and wide receiver **DeVante Parker** both seem to be relishing this opportunity after struggling to live up to their draft status. Injuries have certainly played a factor with both players, but the production just hasn't been there either. Harris is entering his third season, Parker his fifth season. We see the talent all the time on the practice field. Now it's about consistency.
- I marvel over the way **Ryan Fitzpatrick** moves at 36 years old. I mean how many times do you figure he's been hit in his previous 14 seasons with seven different teams? But he can still take off and run, showing shiftiness you wouldn't expect and at times enough speed to outrun a linebacker. The Harvard grad obviously knows how to age gracefully.
- Meanwhile, **Josh Rosen** showed off that powerful right arm several times in Tuesday's practice, on one play hitting tight end **Clive Walford** on a perfectly thrown deep sideline pass. But he also threw an interception near the goal line, a clear indication that he still has a ways to go.
- Watching how closely he works with the quarterbacks was a reminder of the impact a former veteran head coach like Jim Caldwell can have on this offense. With so many young coaches on this staff, he was the perfect addition.
- Trying to evaluate the offensive and defensive lines in June is downright impossible or as Flores put it when discussing the defensive tackles, "you see nothing until you put pads on."
- In his ninth season, center **Daniel Kilgore** is working under his sixth different head coach. "And a bunch of offensive coordinators," he says. Phased? Not him. He just looks at it as an opportunity to learn another system and broaden his canvas. "Every year," he says, "has been different for me." With so many young, inexperienced offensive linemen, Kilgore provides a nice, and very important, stabilizing influence.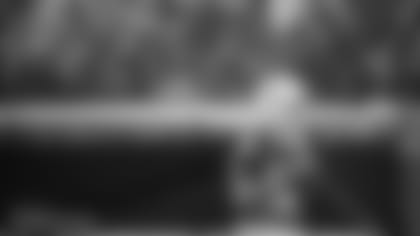 - Veteran safety **Reshad Jones** took part in Tuesday's mandatory minicamp practice after choosing not to attend the three weeks of voluntary OTAs. In his media session, he spoke about looking forward to working with this new staff, about his expectations for this his 10th season and about his absence from OTAs, explaining "I took the time to get physically ready to play a 16-game stretch coming off surgery in February." All positive. All encouraging.
- There is absolutely nothing not to like from what we've seen so far of No. 1 pick **Christian Wilkins**. He is warm, funny and introspective off the field, and a tenacious competitor on it. I'm not sure exactly where he's going to line up on this defense, but he's going to play a lot and, my gut feeling, at a very high level. "Nobody has higher expectations of myself than me," said Wilkins after Tuesday's practice. "Those expectations make me work even harder."
- Flores, by the way, wants you to know that he recently celebrated his 10th wedding anniversary with his wife Jenny. "Make sure you guys write that down," he said. Smart man.
- And finally, Flores will fly up to New England after Thursday's practice to take part in the Patriots' Super Bowl ring ceremony. We can only hope it's not the last Super Bowl ring ceremony he attends.