Dolphins Head Coach Brian Flores will get the chance to start working with his new players when the team begins its offseason program at the Baptist Health Training Facility at Nova Southeastern University on Monday.
The Dolphins, and every other team with a new head coach, will get to start their offseason program two weeks earlier and get an extra minicamp during the spring.
The entire offseason program will last 10 weeks and end June 6, and as always will be split into three phases.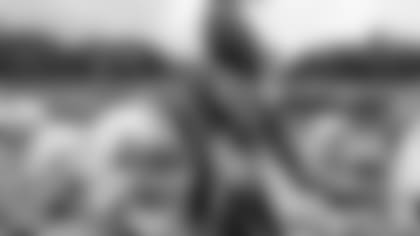 Phase One lasts two weeks and activities are limited to strength and conditioning, as well as physical rehabilitation.
Phase Two follows the next three weeks and features on-field workouts that may include individual player instruction and drills and team practices conducted on a "separates" basis. No live contact is permitted, nor are offense vs. defense drills.
The final four weeks will feature nine days of Organized Team Activities (OTAs). No live contact is permitted, but 7-on-7, 9-on-7 and 11-on-11 drills are allowed.
The Dolphins' first OTA of 2019 will take place Monday, May 13 and the last will be Friday, May 31. The Dolphins will have a voluntary minicamp from April 16-18 and a mandatory minicamp from June 4-6.
Training camp will open in late July.