The Dolphins selected Minkah Fitzpatrick in the first round of the 2018 NFL draft in part because of his versatility, and it has already shown up in his first offseason program.
Fitzpatrick said after the first practice of the June minicamp Tuesday that he has been working at three different positions in the secondary — free safety, strong safety and nickel corner. He said he has split among the positions pretty evenly.
"They trust me to do that," Fitzpatrick said. "We're going a good job of making sure I'm learning on and off the field. Coach (Tony) Oden, Coach (Matt) Burke are doing a good job of teaching me different things, different techniques. Every single day something new, new challenges."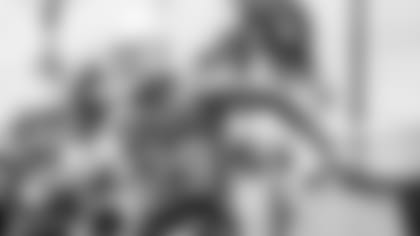 Fitzpatrick, who lined up at every secondary position as well as linebacker during his career at the University of Alabama, said he had no preference as to which position he plays.
Head Coach Adam Gase praised Fitzpatrick's work in the offseason practices, pointing out his ability to get his hands on the ball.
Asked whether he knew how many interceptions he had this spring, Fitzpatrick replied: "Every DB counts them. I got two picks, and a couple of pass breakups. Doing my job. That should keep going up as more and more I get comfortable, so I should make more and more plays.
"The coaches and the players have been doing a good job of teaching me. I'm learning from my mistakes, learning from my good plays as well. Day by day I'm getting better. Day by day I'm moving faster, making more calls."
Practice report: Head Coach Adam Gase said the Dolphins did not have one of their better practices, before admitting he was viewing it from an offensive standpoint. "I'm being biased on one side," Gase said. "The defense practiced well today. We (the offense) didn't do a good job." Gase said there was a lot of "new stuff" put in offensively that players need to be quicker in absorbing. He did praise the defense for the energy with which it played.
Practice highlights: Perhaps the best offensive play of practice was a touchdown connection from two Arizona State alums, quarterback Brock Osweiler and rookie running back Kalen Ballage. The fourth-round pick dove into the end zone to make the catch. … Quarterback David Fales had a beautiful deep completion to tight end Thomas Duarte while rolling to his right. … Rookie kicker Jason Sanders was 7-for-7 on field goal attempts, including a 56-yard kick. … Among the visitors at practice Tuesday was Dolphins owner Stephen Ross, and FIU coaches Butch Davis and Ken Dorsey.
Injury update: Wide receiver Leonte Carroo (knee) and defensive back Jordan Lucas (lower leg) both missed practice with injuries. Gase said Carroo would miss the rest of the offseason program but be ready for the start of training camp. Gase described Lucas' status as day-to-day.
Tannehill talks baby: Quarterback Ryan Tannehill talked Tuesday about his wife, Lauren, expecting their second child, which she first announced in an Instagram post 10 days ago. The Tannehills already have a son, Steel. "Expecting a baby girl," Tannehill said. "I'm excited. A little nervous, excited being a girl. So we've got a change of dynamics, change of hormones in the household. It'll be interesting for us, but I'm excited."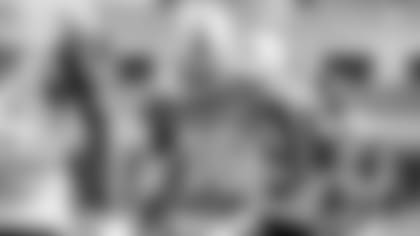 Lippett's long road back: Cornerback Tony Lippett said Tuesday he was "really close" to being back to his old self after having his 2017 season cut short by a torn Achilles tendon sustained in training camp. "It's been a tough grind," Lippett said. "I learned about myself, learned a lot about the body. Trying to get right back to 100 percent." Lippett said he sought advice from players who came back from the same injury, including Cameron Wake and former teammate Brent Grimes. "I talked to Cam all the time about his whole process through it," Lippett said. "I talked to Brent. Those guys kept me (updated) as where they were at month four, month five, when they first started walking again, started running. I always just asked for advice from them and a lot of other players around the league that had this injury or witnessed it up close and personal. I'd say they helped me out as much as they could." A fellow cornerback, Grimes told Lippett the last thing to return to normal after an Achilles tear was the long speed. Lippett said he doesn't feel any pain in his leg, and the challenge at this time is regaining the form he displayed in 2016. "Trying my best to be 100 percent when we get back to camp," he said.