Defensive line coach Marion Hobby vouched for **Christian Wilkins** when he was asked for his thoughts on his former Clemson player before the draft, and he's hoping his endorsement in some way played a part in their impending reunion.
Hobby coached Wilkins for his first two seasons at Clemson when he was co-defensive coordinator and defensive ends coach with the Tigers from 2011-16, and obviously developed an appreciation for Wilkins.
He didn't hesitate when he was asked for his input before the draft:
Do you think this guy can help us? Yes.
Do you put your name on him as a person? Yes.
"It was all yesses," Hobby said Thursday when the Dolphins assistant coaches met the media in Davie. "That's what put it over the hump … I hope."
Regardless of how the final decision was made, Hobby clearly is happy to see his former pupil again.
In their two years together, Hobby saw Wilkins earn Freshman All-American honors in 2015 and receive All-American recognition as a sophomore.
What happened in 2016 has stuck with Hobby as evidence of Wilkins' incredible versatility as a player.
"We had an injury and they said, 'We're going to move Christian to defensive end,' " Hobby recalled. "And I'm going, 'He's 310 pounds. He'll be out there, he'll just be a block.' I'll be danged, the sucker came out there the first couple of days of practice and he really shocked me with his athletic ability, his awareness on the edge. He ended up getting accolades, all-conference, at that position. He's very athletic, he's very instinctive. His energy level is great."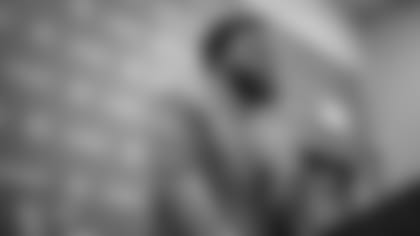 It's that last part that Hobby really likes.
"You have to smile when I say Christian Wilkins," he said. "I just naturally smile because I know he'll come in the meeting rooms early in the morning. His personality is good. He's coming in like he's been up for four hours. I talked to some of the other defensive lineman. I'm like, 'You know, you guys are going to really like Christian. I promise you, you'll really like Christian. Not just because he could help you on the field, but you're going to help as a personality.' "
Wilkins lined up all over the Clemson defensive line during his four years there, so he'll give Hobby, Head Coach Brian Flores and Defensive Coordinator Patrick Graham all sorts of options when it comes to how to use him.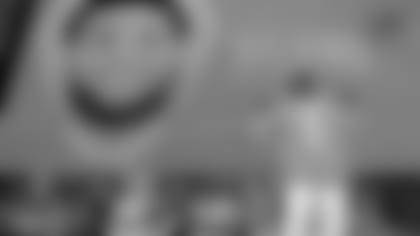 Learning to play different spots as a rookie can be challenging, but Wilkins comes well prepared.
"He could do it now," Hobby said. "He's already bargaining to everybody to catch the ball. He wants to run the ball. He wants to play tight end. That's just his personality. And he's got the natural ability to do it.
"I'll probably give him a hug tonight and tell him, welcome here. But pretty much here's the playbook, let's get it."