FINS: Which three current or former Dolphins would you want at your Thanksgiving dinner?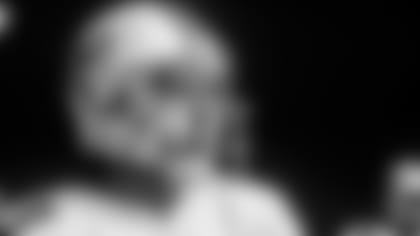 Andy Cohen: Interesting question. Adam Gase would definitely be there. Can't spend enough time with him. I would also invite Don Shula and just sit back and listen to him talk football with Gase. Hopefully my tape recorder is working. The third person? Probably Cam Wake. Such a unique man with so much on his mind. I imagine he'd fit right in.
John Congemi: This one is made easy for me this Thanksgiving Day because two former Dolphins are actually joining my family with theirs for dinner. Dan Marino and Kim Bokamper are both coming over to the house to help celebrate the day and I couldn't think of two better people and families to be with sharing a Thanksgiving meal with. The evening would be complete if Don Shula would join us, but not sure I have the clout to pull that one off.
Alain Poupart: Very interesting question. For me, my first two choices would be guys with whom I'd want to discuss non-football topics and the two who immediately jump to mind are former guard Mark Dixon and former defensive lineman Jared Odrick. I would put those two as the most interesting players I have interviewed in my 30-plus years of covering the Dolphins. For a good football discussion, I think I would lean toward Zach Thomas, whose football IQ made him a perennial Pro Bowl linebacker.
NFL: What's your favorite Thanksgiving football memory?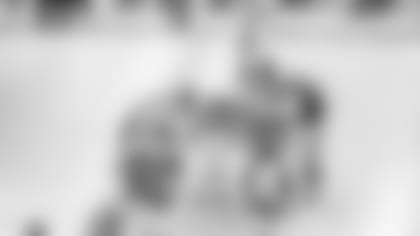 Cohen: Remember the Leon Lett play against the Cowboys back in 1993? How the Dolphins remarkably pulled out a game they appeared to have lost? I'll never forget the look of total disgust on the face of then Dallas coach Jimmy Johnson when Pete Stoyanovich kicked the game-winning field goal after Lett's inexplicable gaff on a missed field goal moments earlier. Interestingly, though, the Cowboys never lost another game that season.
Congemi: My favorite memory is also an event that happens every Thanksgiving Day. It's waking up knowing that I'm going to have a great Thanksgiving dinner, surrounded by family and friends, and then finding a comfortable seat on the couch watching football all day long. That process continues until late in the evening!
Poupart: The "Leon Lett game" in 1993 quickly comes to mind, but the Dolphins had another memorable win at Dallas on Thanksgiving 10 years later. I was at Texas Stadium that day in 2003 when the Dolphins wore their throwback uniforms and spanked the Cowboys 40-21. It was a big game for Jay Fiedler, Chris Chambers, and Jason Taylor also had a defensive touchdown. For a non-Dolphins game, I can't help but think about the 1998 game between the Cowboys and Vikings that became the Randy Moss show. He caught only three passes that day, but they were for touchdowns of 56, 56 and 51 yards. It might have been the signature game of his incredible rookie season.
Pop: Other than turkey, my favorite Thanksgiving food is …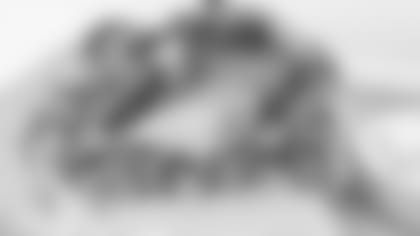 Cohen: My wife's corn casserole. I'm not a big veggie fan and you'll probably never see me with a corn on the cob in my hand. But my wife does something magical with her corn casserole – there is a sweet touch to it – and I honestly have to be conscious of saving some for the rest of the guests.
Congemi: After feasting on turkey and mashed potatoes, my favorite is saving enough room for pumpkin pie. It's funny because other than Thanksgiving Day, I don't believe that I ever have ordered or even eaten that desert on any other day of the year.
Poupart: Turkey, turkey, turkey! Oh wait … I can't answer that. Other than turkey? It's a toss-up between stuffing and a good old-fashioned green bean casserole. I also love pecan pie, but that's not considered traditional Thanksgiving Day fare. My mother-in-law also makes a mean yuca dish, so there are a lot of good choices. OK, final verdict: stuffing.