DOLPHINS: What was the top individual Dolphins performance of 2017?
Andy Cohen: You intercept Tom Brady twice in the same game, let alone in the same season, and it's quite an accomplishment. Cornerback Xavien Howard did just that in their Dec. 11th meeting against the Patriots, which had plenty to do with the upset victory. Howard had two interceptions the previous week against Denver, but Brady is perhaps the best quarterback to ever play and that makes Howard's performance that much more impressive.
John Congemi: My top performance by a Miami Dolphin player came in week 14 when running back Kenyan Drake created explosive plays on the ground and in the receiving game. The game against the Patriots on Monday Night Football provided Drake the national platform to display his talents, rushing for 114 yards and averaging 4.6 yards per carry. He also added 79 yards in receiving, including a long of 47 yards. This performance occurred on the week after he ran for 120 yards against Denver in back to back home wins. Although it's a small sample size, Kenyan is starting to prove that he could be the feature rusher for the Dolphins in 2018.
Alain Poupart: Cornerback Xavien Howard was selected as AFC Defensive Player of the Week for his performance in the Monday night victory against New England, but the best game any Dolphins player had this season was Howard's effort the previous week, against the Denver Broncos. Howard had two interceptions, including a pick-six, in the 35-9 victory and had five passes defensed, which is an incredible total for one game. There was one play in that Denver game when Howard's coverage was so good that officials threw a flag for defensive pass interference after he broke up a pass intended for wide receiver Demaryius Thomas. The flag was picked up and the penalty was taken back after officials conferred and determined it was simply a case of great coverage.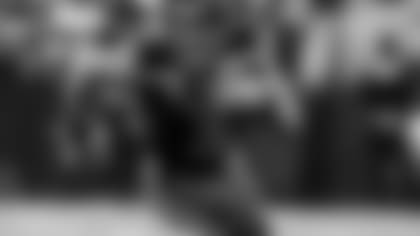 NFL: Which teams will claim the final three playoff spots?
Cohen: Atlanta will make it in the NFC, beating Carolina on Sunday to do so. I'm going with Baltimore and the Chargers in the AFC. I expect the Ravens to easily dispose of the Bengals and the Chargers to do the same to the Raiders. You can make a case that any of those three final entries can do serious damage in the playoffs.
Congemi: I believe the last three playoff spots will be secured by the L.A. Chargers, Baltimore Ravens and the Seattle Seahawks. I just feel like the Chargers will take care of business against the Raiders at home, led by the right arm of quarterback Philip Rivers. Also, the Dolphins should take extreme pleasure by beating the Bills at home to extend their years of absence from the playoffs! Next up, the Ravens are usually a very tough out at this time of the season and should beat the Bengals, which should get them into the post-season. And finally, all the Seattle Seahawks need to do is win at home against Arizona and have Atlanta lose, and they're in the playoffs. Something tells me the 12th man will rise up and effect the Cardinals communication on offense!
Poupart: We'll start with the NFC because there's only one spot open, and it will go to either Atlanta or Seattle. The teams are tied at 9-6, but the Falcons have the tiebreaker by virtue of their 34-31 victory against the Seahawks in Week 11. Atlanta plays at home Sunday against Carolina, which has clinched a playoff spot but can still win the NFC South title with a victory and a loss by New Orleans against Tampa Bay. Seattle plays host to Arizona in the 4:25 p.m. slot. I haven't been impressed by Atlanta all season, so I'm going to say they lose, Seattle wins and gets the last NFC playoff spot. In the AFC, the two teams that don't need help from other teams to make the playoffs are Baltimore and Tennessee. The Ravens are at home against the Cincinnati Bengals, so they're in. Tennessee is playing at home against the Jacksonville Jaguars, which should be a really tough matchup except that the Jaguars will be the No. 3 seed in the AFC playoffs regardless of what happens in this game. With the stakes so much higher for Tennessee in this game, I think they'll win and grab that last playoff spot.
Pop: My New Year's Resolution is …
Cohen: To get in shape and stay in shape. In this case that means playing tennis at least twice a week and jogging through my neighborhood at least three times a week. It's not going to be easy because there is always something to steer me away from that morning workout. But I'm not going to succumb to other temptations. I'm on a mission. Let's hope it's not mission impossible.
Congemi: Usually I have about five things that I would like to change or alter in the new year, and 2018 is shaping up the same way for me. I've tried to narrow it down to just one and it's to take my time, slow down and try to enjoy every day. Sometimes because of all of the craziness in my life, it's hard just to enjoy all the good things that happen every day. So, I'm going to try and recognize the little things and appreciate those responsible for making my daily life more enjoyable, and try to return that favor on a daily basis.
Poupart: l'm not a big New Year's Resolution guy because my philosophy is, why wait until Jan. 1 to do something you need to be doing along. That said, my focus these days is on forcing myself to make time to exercise beyond my occasional tennis matches.