The Dolphins made a second trade in the second round Friday night, acquiring 2018 first-round pick **Josh Rosen** from the Arizona Cardinals for the 62nd overall selection and a 2020 fifth-round selection.
Rosen was the 10th overall selection out of UCLA in 2018 but became available after Arizona selected Oklahoma quarterback Kyler Murray first overall in this year's draft.
For the next three seasons, Josh Rosen will count a combined $6.24M against the Dolphins' salary cap.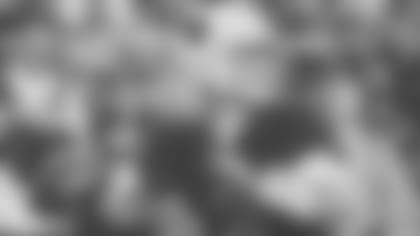 "It was an opportunity to add more competition and talent at the position in terms of creating that competitive environment," General Manager Chris Grier said. "He was always a guy that had a ton of talent. He's a smart guy, strong arm. What we always liked is he's a cerebral guy."
As a rookie in 2018, Rosen played 14 games with 13 starts, completing 55.2 percent of his passes for 2,278 yards with 11 touchdowns and 14 interceptions. He was one of five quarterbacks taken in the first round of the 2018 draft.
Rosen was a three-year starter at UCLA, where he had 59 touchdown passes against only 26 interceptions and completed 60.9 percent of his passes.
Rosen joins a Dolphins quarterback corps that includes newly signed veteran Ryan Fitzpatrick, as well as Luke Falk and Jake Rudock.
Grier said it would be up to Head Coach Brian Flores to determine whether Rosen would become the starter for the Dolphins.
"I'll leave that up to Brian," Grier said. "Brian will make those decisions. Ryan Fitzpatrick has been great. Great leader. The two of them will be good in the room."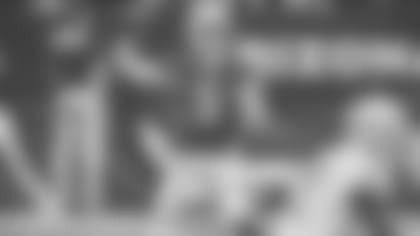 This marks the 15th time in franchise history the Dolphins have traded for a quarterback, the first since 2009 when they landed Tyler Thigpen from the Kansas City Chiefs in exchange for a fifth-round selection.
The Dolphins acquired that 62nd selection this year in a trade with the New Orleans Saints that also gave them a second-round pick in 2020. The Dolphins moved down 14 spots from 48th in the second round and also gave up their 2019 fourth-round for the two picks plus a sixth-round selection this year.
After the two trades, the Dolphins currently have 10 picks in the 2020 draft. They have a pick in every round except the fifth, along with additional picks in the second, fourth, sixth and seventh rounds. They're also expected to get one or more compensatory picks, with one projected to be as high as the third round for the departure of unrestricted free agent Ja'Wuan James to the Denver Broncos.