The Miami Dolphins had a big night in a big 38-point victory over the Philadelphia Eagles Saturday.
With 457 total yards and a preseason franchise record 48 points scored, the Dolphins finished the preseason strong and gained momentum heading into the regular season.
It all got started on the very first play of the game when Tua Tagovailoa unloaded a deep ball to Tyreek Hill who dove for a 51-yard grab.
It was more of the same the next play as Tagovailoa found Hill for 13 yards.
It was the first time Hill stepped on the field in a Dolphins uniform in a much-anticipated debut.
Two plays later, Tagovailoa had another completion — this one an eight-yard touchdown strike to River Cracraft.
Tagovailoa finished with 121 yards passing, the one touchdown and a perfect 158.3 passer rating.
But the offensive success didn't end with Tagovailoa.
Rookie quarterback Skylar Thompson continued his excellent preseason with three touchdown passes Saturday. Thompson had five touchdowns and zero interceptions in the three preseason games, good for a 138.4 quarterback rating.
The defense was also stout, as Miami held the Eagles to just 10 points. Miami's defense added seven points on their own thanks to a 30-yard pick-six from cornerback Elijah Campbell.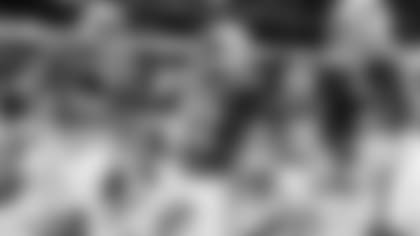 Miami's 38-point win was the largest margin of victory ever in a Dolphins preseason game.
The next time the Dolphins will take the field will be the regular season opener. Catch Miami's season opener at Hard Rock Stadium against the New England Patriots September 11th on CBS.