The Miami Dolphins 2021 preseason ended in thrilling fashion as they defeated the Cincinnati Bengals 29-26 in Paul Brown Stadium. With the victory, the Dolphins finished the preseason 2-1 with two consecutive wins.
After trailing by the score of 26-14 early in the fourth quarter, the Miami Dolphins scored 15 unanswered points in the final six minutes to win the game. Seeing the most extensive action of his pro career, quarterback Reid Sinnett played the entire game completing 22-of-33 passing for 343 yards with two touchdowns and one interception.
Sinnett completed passes to eight different receivers, including three to wide receiver Kirk Merritt for 72 yards and one touchdown. Merritt caught a 44-yard touchdown down the left sideline with 5:57 left in the fourth quarter.
With 1:32 left in regulation and facing a fourth-and-15, tight end Chris Myarick caught a spectacular 34-yard pass from Sinnett in the end zone for a Dolphins touchdown to take the lead.
That was followed by a successful 2-point conversion pass by Sinnett to wide receiver Malcolm Perry to bring the score to 29-26. Running back Gerrid Doaks led all rushers with 16 carries for 56 yards and two touchdowns.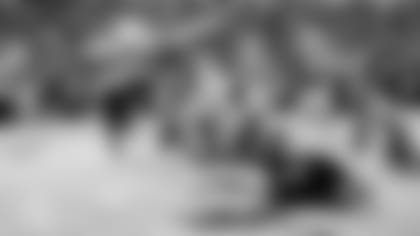 The defense stepped up when it mattered to close out the game. Nate Holley led all defensive players with six solo tackles and Noah Igbinoghene came up with the crucial pass deflection on fourth down with 21 seconds remaining to seal the Dolphins victory.
Table inside Article

| Stat | Dolphins | Bengals |
| --- | --- | --- |
| Total Yards | 388 | 413 |
| Rushing Yards | 69 | 120 |
| Passing Yards | 319 | 293 |
| 3rd and 4th Down Conv. | 7-13 | 9-17 |
| Sacks For | 0 | 3 |
| Penalties | 5/50 | 11/83 |
| TOP | 28:53 | 31:07 |
Now with the preseason complete, the Miami Dolphins look to begin their 2021 regular season in two weeks in an AFC East divisional matchup against rival New England Patriots on Sunday, September 12th at Gillette Stadium in Foxborough, Massachusetts. Kickoff is set for 4:25 PM.