Our second preseason game against the Las Vegas Raiders is on Saturday, August 20, at 7 p.m. Here's everything you need to know on how to watch, listen and livestream the game.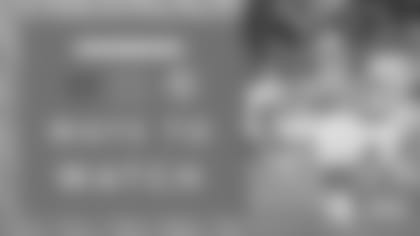 GAME DATE/TIME
Saturday, Aug. 20
Kickoff is at 7 p.m.
LOCATION
Hard Rock Stadium - Miami Gardens, FL
WATCH - TV AND LIVESTREAM
Broadcasters: Steve Goldstein (play-by-play), Jason Taylor (color analyst), Kim Bokamper (sideline)
Livestream: (in market, desktop, mobile, app, preseason only)
Note: Livestream will work when the game starts. Geographic and device restrictions apply. Local & primetime games only. Data charges may apply.
English - Dolphins Radio Network
KISS 99.9-FM
WQAM 560-AM
Broadcasters: Jimmy Cefalo (play-by-play), Joe Rose (color analyst)
Spanish - Dolphins Spanish Radio
WQBA-1140 AM
Broadcasters: Roly Martin (play-by-play), Eduardo Martell (color analyst)
SOCIAL MEDIA & GAME CENTER
During the game, remember to follow us on social and visit our Game Center page for the latest coverage of the game.