Some more comments from the Baptist Health Training Facility at Nova Southeastern University that stood out, along with some perspective: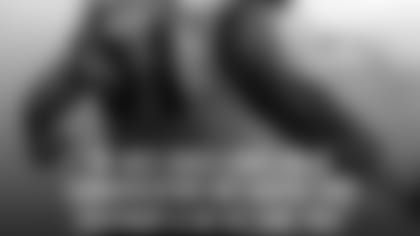 — Adam Gase discussed the problems that can come with having to shuffle the offensive line because of injuries, and illustrated part of what makes center Mike Pouncey so valuable to the Dolphins. Along with his ability to communicate, Pouncey also has unusual athletic ability for a center and he's got a great work ethic on top of it.
---
"We keep trying different things. It's all about seeing if it translates into a game. I think guys are well aware that was unacceptable last week. The focus this week was good."
— Adam Gase is hoping the penalty problems of the past few weeks were addressed successfully in practice. The Dolphins are coming off a game when they committed 17 penalties, one shy of the franchise record, and several of those were pre-snap penalties. The Dolphins already face a difficult task in trying to win at New England and they simply can't afford to make it any harder on themselves. The Dolphins had five of fewer penalties in three of their first five games, and that's the kind of discipline Gase is looking for again.
---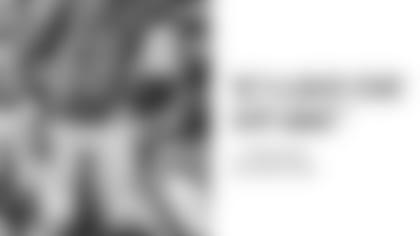 — Adam Gase is confident that David Fales, who was re-signed after Jay Cutler was injured in the game against the New York Jets on Oct. 22, would be able to lead the offense if he's called upon as the backup to Matt Moore against New England. Fales, remember, was in training camp with the Dolphins this summer and also spent time in Chicago with Gase in 2015. Gase said one of Fales' strengths is the ability to improvise during a game.
---
"Just making plays (and) getting opportunities. With the opportunities that I've been given, I think I've made the most of them and that's what it's about, especially down in the red zone when things get tight and thick."
— Jarvis Landry already has set a new career high in touchdown catches after getting his sixth against Tampa Bay last Sunday, though he says he'll be more concerned about that achievement after the season. Landry continues to be highly productive in the passing game, and this has just added another element to his resume. The fourth-year wide receiver has been one of the most important players on the Dolphins offense since joining the team as a second-round pick in 2014, and that continues to be the case in 2017.
---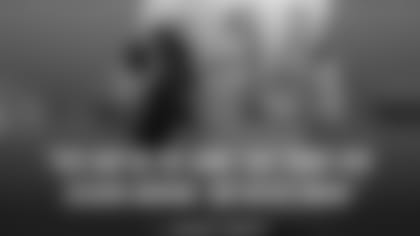 "This may be the game that turns our season around. You never know. For us, we're just focused on ourselves and putting good days together so that when we get to the game, we're confident, we're playing fast and we pull one out."
— Jarvis Landry made it very clear he doesn't care about betting lines, a sentiment shared by practically every player in the Dolphins locker room. The Dolphins earlier this season went to Atlanta as heavy underdogs and rallied to beat the Falcons, proving Landry's point that any team can beat any other team on a given Sunday. The Dolphins hope they can prove it again Sunday.