Quarterback Jay Cutler, center Mike Pouncey, wide receiver Jarvis Landry, wide receiver Kenny Stills, guard Ted Larsen and defensive tackle Ndamukong Suh were among the players who addressed the media at the Baptist Health Training Facility at Nova Southeastern University on Wednesday.
Here were some of the comments that stood out, along with some perspective: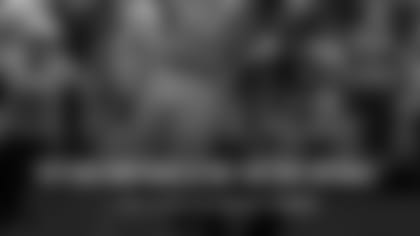 — Jay Cutler obviously is excited at the prospect of having WR DeVante Parker back in the lineup.
"The way guys came out and practiced today, the attention to detail was awesome. If we want to win football games, that's the way we've got to practice the rest of the year."
— Mike Pouncey saw a nice vibe at practice.
"Jay is a good football player. He was a good friend of ours and we wish him nothing but the best."
— Mike Pouncey shared his feelings on the trade involving Jay Ajayi.
"Anytime you lose, you get back to the basics, the fundamentals of things, and just try to get all the details right so we can execute on Sundays."
— Kenny Stills is looking to see how the team bounces back from the Baltimore loss.
— Kenny Stills is confident that running backs Damien Williams and Kenyan Drake will get the job done.
"I was surprised. I don't think anybody really had an idea that it was going to go like that, but it's a business at the end of the day. You've just got to move on to the next week and prepare for Oakland."
— Kenyan Drake described his reaction to the trade of Jay Ajayi.
"I have no true doubt in my mind that I will be here and that has been the plan all along."
— Jarvis Landry made it clear his goal is to remain with the Dolphins for the long term.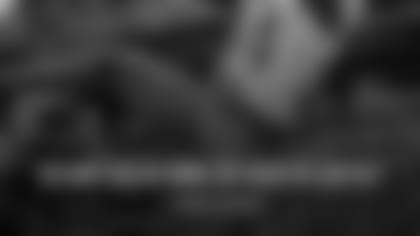 — Jarvis Landry believes the Dolphins can always do a better job of being prepared.
"We had a lot of energy. Guys were flying around out there. We had a little mini bye, so guys were a little fresher. It was good to be out there finally after this long weekend and have a little fun."
— Jarvis Landry liked the energy at practice.
"I'm just worried about trying to get better and see what the coaches think. It's not really my call. (I am) just trying to be prepared when the opportunity arises to play."
— Ted Larsen is happy to be back at practice but not making predictions as to when he'll be ready for game action.
"We're all professional athletes. We're here for one reason and that's to play football. Whenever we show up on Sunday or whatever day the game is on, you need to be fully prepared."
— Mike Pouncey said he and his teammates understand the need to be prepared.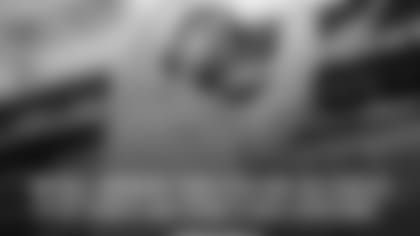 — This was Kenyan Drake's answer when asked whether he saw the trade of Jay Ajayi representing a big opportunity for him.
"I feel in really good shape. It's more just the playing football, the speed of the game and the explosiveness of the game and getting midseason form after a week or two."
— Ted Larsen knows the next steps he needs to take to get back on the field on Sundays.
"I enjoy playing against Marshawn. I think this will probably be my sixth or seventh time going against him. (He's an) elite running back, a guy that I respect and (I've) spent some time off the field with him at Nike shoots and different stuff. (He's a) great person, obviously a quiet introvert, like I am, but he enjoys having fun."
— Ndamukong Suh has a lot of respect for Raiders running back Marshawn Lynch.
"I applaud him for that and appreciate it. I think each and every guy – especially coming back the last two days and seeing how guys reacted and understanding what we needed to get done – took advantage of that the most, and came back fresh and ready to go."
— Ndamukong Suh gave kudos to Head Coach Adam Gase for giving his players a "mini-bye" after the Baltimore game.