Decked out in a three-piece suit, bowtie and all, Wilkins began his acceptance speech in New York after being introduced as the winner of the 2018 William V. Campbell Trophy by complimenting the other finalists for the award, expressing his astonishment at getting the nod and saying he didn't have anything prepared for a speech.
Without missing a beat, he slid his right hand into his jacket pocket with a big smile on his face and pulled out a piece of paper on which he had written some notes as the crowd on hand for the National Football Foundation dinner erupted in laughter.
Before he was done with his 12-minute speech, Wilkins had managed to toss in a couple more lighthearted moments, such as jokingly telling Clemson head coach Dabo Swinney, "I guess I have to thank you," and turning around and looking at the other candidates and joking, "Me and these other guys, we belong on an album cover. We're looking real good."
Wilkins likes to kid around. He's made no bones about it. He calls himself a big kid, which is why he was such a natural to work as a substitute teacher last spring.
But Wilkins' accomplishments are no joke. He was in New York on that December night to earn a trophy that's been described as the "academic Heisman" but really extends beyond the classroom.
Yes, candidates need at least a 3.2 GPA on a 4.0 scale to qualify for the award, but contributions on the field and in the community also are considered.
Wilkins shined in every department.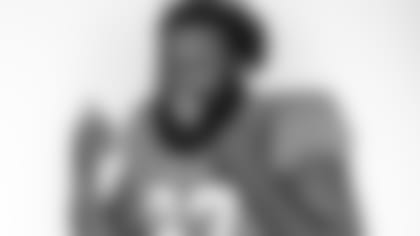 This has remained Wilkins' goal as an NFL player, which he made clear in his introductory press conference with the Dolphins.
"I just want everybody to know that the biggest thing about me is I just feel like I'm essentially — I don't mean it in an arrogant way — the total package," Wilkins said. "I'm someone who gives their all on the field, wants to be the best at what I do, but also the type of guy off the field who is going to try to do everything right, be the example.
"I lead in the best way I know how, serve my teammates, and do everything I can for those guys around me because I just feel like my purpose and my responsibility here on this earth and in life is to make everyone around me better and serve others."
On the field, Wilkins' NFL career is off to a solid start.
Wilkins has started each of the Dolphins' first four games and recorded 17 tackles, a good number for an interior defensive lineman.
More importantly, he's shown steady progress.
Head Coach Brian Flores has made it clear just how important Wilkins is and will be to what the Dolphins ultimately want to get done.
"I love Christian," Flores said. "He knows that. I'm going to coach him hard, especially a kid like this who has so much ability and leadership potential. I think he's going to be here a long time and be the face of what we want to be about."
Beyond his football resume, Wilkins brought to Miami his infectious personality when the Dolphins made him the No. 13 overall selection in the 2019 NFL draft.
Swinney, who won two national championships in Wilkins' four seasons and appeared in the College Football Playoffs every year, didn't hesitate to rank Wilkins among the biggest characters he's ever coached.
"Right at the top," he said. "And I knew that early on in the recruiting process. He's one of the most unique and dynamic young people that I've ever had the chance to be around. He's just a special human being. What you see is what you get. He's just so authentic. He's high energy every day. He's passionate. He loves to practice. He loves school. He loves the grind of it. He's just one of those guys that's always working and sets such an example for everybody else."
Wilkins began his Dolphins career in the spring wearing number 97 before he switched to 94 after the preseason.
Wilkins didn't say why he switched numbers this summer, but it's safe to suggest he would continue wearing 42 like he did at Clemson if not for NFL rules stipulating numbers in the 40s can only be worn by running backs, H-backs, tight ends, linebackers or defensive backs.
The number has great significance for Wilkins because it's the birth year of his grandfather Eusie Stamps Sr., who was killed in 2011 by a SWAT team officer during a raid at his apartment in Massachusetts.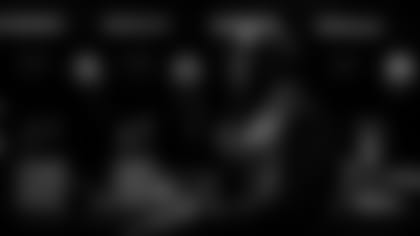 "My grandfather meant everything to me," Wilkins said. "He was the most influential person in my life. I grew up in a house really without my dad around, so whenever I saw my grandfather, he was that positive influence that I looked to just to learn a lot from."
The SWAT team was looking for Stamps' stepson and two associates when they ordered Stamps to lie face down. The shooting of Stamps, who had no criminal history, was ruled accidental.
When it came time for Wilkins to announce his college choice as a five-star recruit out of Suffield Academy in Connecticut, he made it a point to do it on Jan. 5, four years to the day after his grandfather was killed.
And one request he made to Clemson was the chance to wear 42.
"He just was so special to me," Wilkins said. "I'm not going to be able to wear 42 anymore, unfortunately, but I'll find a way to honor him just throughout my personality and through the way I carry myself each and every day. People in Miami will definitely be able to see who my grandfather was through me, because I'm his legacy and they're going to get a feel for who I am very quickly."
To say Wilkins oozes charisma would be putting it mildly.
Those familiar with Wilkins' personality were not surprised when he arrived at the NFL Draft in Nashville on the night of April 25 fancy-stepping on the red carpet or even when he decided to go for a flying shoulder bump with Roger Goodell after being selected by the Dolphins.
That was classic Wilkins.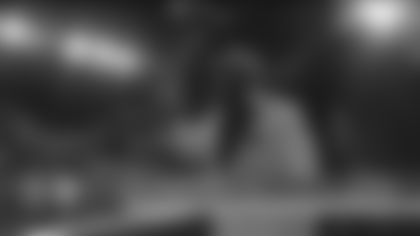 And who could forget Wilkins — all 6 feet 3, 315 pounds of him — doing a split as Clemson was on the field celebrating its first of its two recent titles.
Wilkins' personality is the same as his late grandfather's.
"That's the biggest compliment I could receive," Wilkins told ESPN. "They say I'm exactly how he was: big personality, larger than life. He was so inviting and personable. He impacted everyone he met."
Hillary Jeffries, special projector director for the National Football Foundation, needed little time to realize Wilkins was special.
"After meeting him for the first time, I immediately felt like I had known him for years," she said. "It is clear to me right away that Christian has never met a stranger. He is so full of charisma that everyone is easily drawn to his fun-loving personality. I looked at Clemson SID Ross Taylor and said, 'Wow! He's amazing. I just want to be best friends with him.' "
Taylor's reply: "Get in line."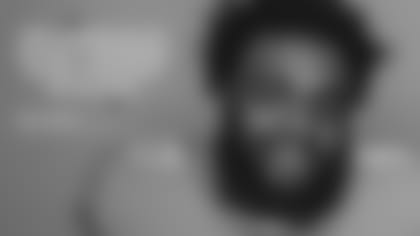 Wilkins had that same kind of effect on his Clemson teammates.
Defensive end Clelin Ferrell made it a point to send out a video to Wilkins after he was drafted, calling him his "biggest inspiration." Wide receiver Hunter Renfrow took a second or two out of the national title celebration this past January to ask Wilkins to serve as a groomsman at his wedding, which took place the weekend before the 2019 draft.
Big surprise: Wilkins stole the show at the reception.
"He took over the reception, had a little solo on stage," Swinney told Myrtle Beach Online. "I don't remember the song but he was actually pretty good."
Wilkins was also there for his teammates in times of adversity.
The best example came after his stellar freshman season when he could have moved off campus but instead told Swinney he would live on campus with wide receiver Deon Cain, who had been sent home from the Orange Bowl after reportedly failing a drug test.
Wilkins' explanation was simple: Cain needed Wilkins and Clemson needed Cain.
Cain went on to play a big role in Clemson's national title run in 2016 with nine touchdown receptions, had another big year in 2017 and then became a sixth-round pick of the Indianapolis Colts in the 2018 draft.
When Clemson made a quarterback switch last season, going from returning starter Kelly Bryant to true freshman Trevor Lawrence, Wilkins took Lawrence took to breakfast to show his support.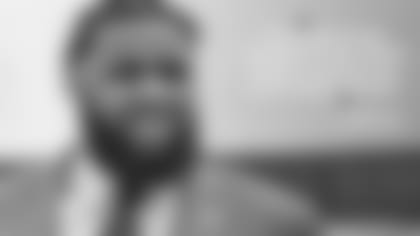 "He knows everybody; he could be the mayor," Swinney said. "And I've often joked, I've said Christian Wilkins, he'll either be the President of the United States or he'll be very good friends with him.
"He's taught me so many things. He's a very free thinker, first of all, and he truly loves everybody. He genuinely loves people, but what I have seen from him is just how he goes out of his way to do things for people that you would never know."
That connection with his teammates was one of the reasons Wilkins decided to return to Clemson for a fourth season in 2018 when he already had earned his bachelor's degree and he possibly would have been a first-round pick as a junior.
It would be difficult for anything to top what Clemson brought to Wilkins on every level.
On the field, he was a three-time All-American and a two-time team captain.
In the classroom, he was the first Clemson football scholarship player to graduate in two and a half years, then added a master's degree last December for good measure. Oh, and he was a four-time ACC All-Academic selection.
"Just a lot of long, hot hours of studying and being committed to academics," Wilkins said. "I wouldn't do it again. It was hard. I was there all year long, too — summers and everything, spring, just everything, all year round. I just figured make the most of my opportunity while I was there. And I just wanted to be prepared if I was in a situation where I was going to leave after my junior year, I at least had my degree."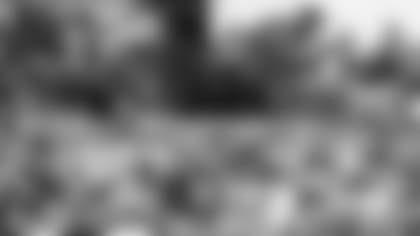 Wilkins said the key to succeeding both on the field and in the classroom was time management. He said he didn't have much of a social life at Clemson because, as he put it, it was academics, football, sleep and eat.
But Wilkins still found time to get involved in the community.
He worked with Habitat for Humanity, the Clemson Miracle Fundraiser, Colleges Against Cancer Relay for Life and the "Kicks, Cleats, Kids" initiative. He also took part in the Taylor Elementary Visionary Leaders program.
When he finally had a little bit of down time last spring, Wilkins decided to become a certified substitute teacher and worked at various schools in South Carolina.
"That was a great experience," he said. "I had a lot of free time in the spring that wasn't in the classroom setting. I still like to challenge myself intellectually and do things to enhance my education and knowledge about things. So I was like, 'What's something that I can do where I can have a nice little job, get some cash, a little pocket change?' Anything helps a college student. 'What's something I would be good at too?' My brothers are teachers as well, so I was like, 'Let me look into substitute teaching.'
"That was an amazing experience. I learned so much from those kids. I was going there thinking I was going to teach them but they taught me a lot in return. It was really fulfilling. I'm here to serve, to be a positive male influence, a role model and be so relatable and touchable. As someone who's looked at as a superstar essentially. That was just a cool experience."
That Wilkins mentioned the money he made while working as a substitute teacher is apropos in light of a Wall Street Journal story that called him the "most frugal prospect in the draft."
Wilkins joked about it on the night he was drafted by the Dolphins.
"I know I have no state income taxes, so I'm excited about that!" he said before laughing.
Besides being quick with a joke and singing, Wilkins also prides himself on his barbecuing skills.
A video before his junior season shows him cooking for a bunch of teammates before he looks into the camera and proclaims: "All-ACC chef, first team and second team."
Wilkins can also do some tricks with his athletic ability, such as: doing a standing backflip before the start of his freshman season and catching a long pass in Clemson's indoor facility while riding a bike.
No bad for the guy Dabo called "Papa Bear."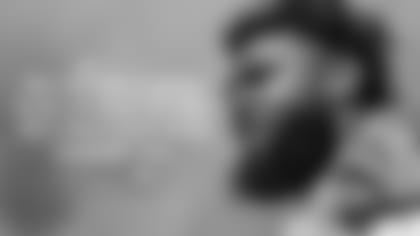 Beyond what he can do and all he has accomplished, what stands out Wilkins is the booming personality.
This is a man comfortable in his own skin.
"That's just the biggest thing," he said. "I've just always had a lot of confidence. Again, that still comes from my grandfather a little bit. He was more than comfortable in his skin. I'm just taking that to another level. No one else is going to be the best me than me.
"I don't want to be anybody else."