Versatility and position flexibility have been mentioned on a regular basis when it comes to the Dolphins defense under new head coach Brian Flores, and there might not be a player on the team who personifies that more than 2018 first-round pick **Minkah Fitzpatrick**.
After lining everywhere on the Alabama defense in college, Fitzpatrick again showed off his versatility as a rookie for the Dolphins when he played multiple roles in the secondary, including safety, nickel cornerback and boundary corner.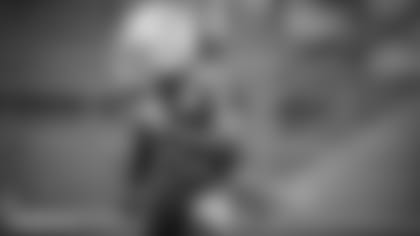 It would surprise no one if Fitzpatrick moved around in the secondary in his second NFL season, and he says that's fine with him.
"I like being on the field, making plays, doing my job," Fitzpatrick said simply after practice Friday.
As a rookie, Fitzpatrick played 944 defensive snaps last season, the most by any Dolphins defensive back and the second-highest total for any defender behind only the 1,004 snaps for linebacker **Kiko Alonso**.
Getting a lot of action is what Fitzpatrick really wants, and he's not shy about saying it.
"Anybody that plays the game is going to want to be out there all the time, especially when you put as much time in as I do," he said. "It's important to be out there. It's important to have your best players out there. That's what camp is for, to decide who the best players are."
He has a clear goal in mind for his second season when it comes to improving his game.
"I like to play fast, but what some of the coaches have been telling me is that playing fast isn't always the best thing," Fitzpatrick said. "Especially when you're moving around a lot. It's more being able to process everything, relax, and be able to play off your instincts. When you're playing fast, you speed things up, you think too much and you start tripping over your own feet. But when you slow things down, you break things down, know the defense (and) are comfortable, you can honestly play faster than if you're trying to fly all over the place. Just knowing the scheme, get comfortable with the scheme and just being able to play calm and react."