Raekwon McMillan will not turn 23 years old until Nov. 17 when the Dolphins will be a little more than halfway through the 2018 regular season.
But the second-year linebacker calls himself old school.
For sure, he's an old-school type of defensive player, one who combines equal parts smarts with athletic ability. He's also old school when it comes to cars.
Yes, Raekwon McMillan is a big fan of classic cars. He likes the look and sound of restored classics, owns a 1969 Camaro and has his eyes on adding other classics sometime down the road.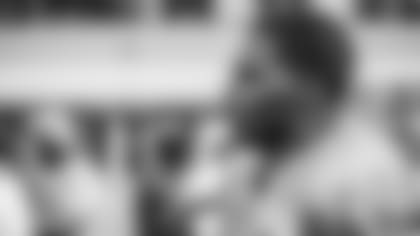 "For me, it's kind of just the look," McMillan explains. "Just me being in the middle of a highway, around a bunch of modern cars and me being the only one standing out in a 1970 (car), just standing out in the middle. That was my kind of thing. I wanted to be a kind of guy that stood out."
For a feature airing on the Dolphins preseason opener telecast on WFOR-TV in Miami, McMillan visited The Barn Miami, which buys and sells rare, vintage, classic, exotic and specialty cars.
There, he got a chance to check out some classics, such as an old Chevy Impala and a '69 Camaro Z28.
"I feel like just old-school muscle cars are just different," McMillan said. "Not what the modern guy would think I would get. Football player, they think about exotic car, they think about the most expensive car in the lot. It doesn't look like it, but there's a lot of muscle in this car. They kept it up. It's a '69 Z28 Camaro. They kept it up. I would love to take it for a spin, but it ain't mine, so I ain't going to do all that."
"(The Impala) is a real smooth car. I like that with the drop-top on it. It's something I might look to get one day."
As noted by WFOR in its feature, McMillan underwent his own restoration process last year after he sustained a knee injury on his first snap of the preseason at Hard Rock Stadium.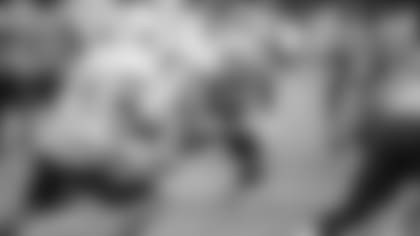 Just like that, McMillan's rookie season was over, replaced by months of rehabilitation.
Along with him on the road to recovery were quarterback Ryan Tannehill and cornerback Tony Lippett, both of whom also sustained season-ending injuries in training camp last summer.
"We (Ryan and I) had the same exact surgery on the same day," McMillan said. "We got back to rehab together at the same time. Also, Tony Lippett was with us as well. We were all grinding during the offseason. Tannehill, it was his second year going through an injury. He pushed me to things beyond my measure."
The hard work seemingly has paid off.
McMillan was back on the practice for the offseason program, looking pretty much the way he did as a rookie before his injury.
Before he went down in that preseason game against the Atlanta Falcons, McMillan had worked his way into the starting lineup as a rookie while showing the Dolphins all the attributes they had seen from him at Ohio State before they made him their second-round pick in the 2017 NFL draft.
Back in the middle of the defense, McMillan could make a big impact for the Dolphins, though it's not in his personality to make bold predictions. You know, keep it modest just like an old-school player.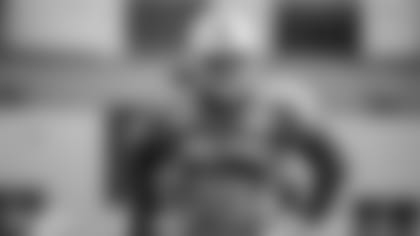 "I'm not going to boost myself up," he said. "I'm not going to do all that. But I'm a long-term player, not a short-term guy that's going to be here for two, three years. I plan on being here for the rest of my career and making this team excel and pushed to new levels."
While McMillan isn't about to make a lot of noise with his talking, he does want to make noise with his play on the field.
And he does like the sound of a classic car.
In fact, that might be his favorite sound of all.
"Yeah, for sure," he said. "Waking up in the morning, waking the whole neighborhood up, that's what I like."
When he's behind the wheel, McMillan says he likes to listen to artists such as Tupac Shakur and Biggie.
"Yeah, I'm an old-school cat," McMillan said. "I like to chill, I like to vibe out. That's how you gotta be, man, just relaxed and vibe out."
Heading into his second NFL season, though realistically it will be his first, McMillan is hoping to enjoy the ride.