The NFL will continue this year its tradition of having current and former players announce draft picks, and a former Dolphins Pro Bowl regular and a current member of the roster will be doing the honors.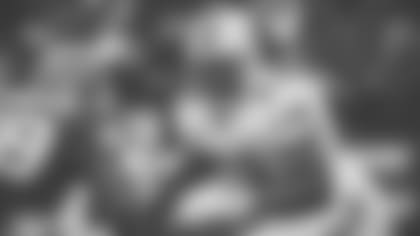 Six-time Pro Bowl selection Richmond Webb will announce the Dolphins' second-round pick, which will be the 48th overall, and current running back **Kenyan Drake** will announce the third-round selection (78th overall).
Webb was a first-round pick in 1990 when the Dolphins made the offensive tackle the ninth overall selection out of Texas A&M. Drake was the first of two Dolphins third-round picks in the 2016 NFL draft when he was the 73rd overall selection.
Dolphins Hall of Famer Dwight Stephenson announced tight end **Mike Gesicki** as the team's second-round pick last year, while safety **Reshad Jones** announced the selection of linebacker **Jerome Baker** as the Dolphins' third-round pick. Members of the Marjory Stoneman Douglas High School football team announced the picks on the third day of the draft, from Rounds 4 to 7.