Hard Rock Stadium hasn't rocked like this in a long time, and the play Miami calls "Boise" extended the Dolphins playoff hopes for one more week. With only seven seconds left to play, quarterback **Ryan Tannehill** connected with wide out **Kenny Stills** on a simple curl route that looked harmless to start. Stills took a few steps after the catch and found fellow receiver **DeVante Parker** in his sights and lateraled the ball back to him. Parker then ran towards the Patriots bench, where running back **Kenyan Drake** was in position to not only to receive the pitch from Parker, but write the ending to the most exciting, game-winning finish in Miami Dolphins history. Drake dodged multiple New England defenders, and after getting a key block from guard Ted Larson, sprinted by Patriots tight end Rob Gronkowski for the game-winning touchdown with the clock showing triple zeros. The Dolphins game-winning 69-yard touchdown on the final play of the game is the longest play from scrimmage to win a game with no time remaining in the fourth quarter by any NFL team since the 1970 merger.
The Dolphins and Patriots had each of their fan bases sitting on the edge of their seats for all 60 minutes Sunday afternoon. The teams combined for nine lead changes, which is the most either franchise has experienced in their team's histories. Big plays came from usual suspects like Patriots quarterback Tom Brady and tight end Rob Gronkowski. The future Hall of Fame QB threw for 359 yards and three touchdowns, while the dominating tight end hauled in eight receptions for 107 yards and a score. Miami had a gritty performance from quarterback Ryan Tannehill, who battled through an ankle injury, and threw for 263 yards and three scores. Wide receiver Kenny Stills made himself available all afternoon, catching eight passes for 135 yards and a touchdown. **Frank Gore** was his dependable self, rushing for 92 yards and former Patriot **Brandon Bolden** only touched the ball twice, but both times found the end zone with explosive runs of 54 and 6 yards. On defense, linebacker **Kiko Alonso** led all Dolphins defenders with eight tackles and cornerback **Bobby McCain** had a key sack of Brady late in the third quarter.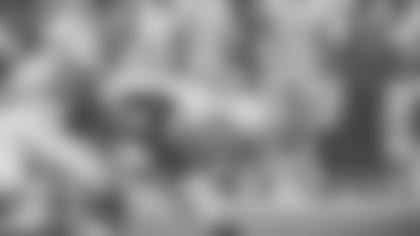 The Miami Dolphins did what they needed to do against one of the elite teams in the NFL. Miami beat the Patriots at Hard Rock Stadium for the fifth time in six years to keep their playoff hopes alive. They did it by eliminating mistakes and protecting the football. They found ways to keep New England's offense out of the end zone before halftime and then again late in the fourth quarter, to give themselves a chance at victory. It's plays and sequences like those that need to appear more frequently over the next three weeks, if Miami is going to get to play in January.